Dear Creeker Families,
A very Happy New Year to all of you!  I hope the holidays were wonderful and that you enjoyed the precious extra time with your kiddos.  We've had a great first few days back and it has been so good to see all the happy faces and feel the excited energy of being back after vacation.  With over half the year still ahead of us we are really looking forward to so many wonderful things ahead!
In this issue:
*Honoring Dr. King
*Number sense
*Amity donates to local cause
*Label those clothes!
*Teacher covering for Dale in January
*Parent Education Series #3 with Wendy
*Creating Awareness about Adults with Disabilities
*Art Volunteers needed
*Auction help starts today!
*New Campfire after school offerings
*School Start time committee info
*Recycling Clam Shell Containers
*Article of the Month–a video about Growth Mindset
Honoring Martin Luther King, Jr.
Next Monday, January 15, there is no school in honor of Martin Luther King, Jr.  King is a personal hero of mine and an amazing example of what it means to be a humanitarian and an activitist; he risked everything in pursuit of equality and equal rights in this country.  If you're looking for some good resources to speak with your child about King here are a few web pages I found that have some good resources:
Number Sense–how you can help at home
For those of you who were at Community Time today you got to enjoy a fun math activity hosted by the Kinders.  It was a great example of how we support the development of number sense in our kiddos.  Children are naturally curious creatures, and the beauty of mathematics is something to which they are naturally drawn.  Helping children to develop number sense is all about supporting them in their exploration of numbers, shapes, patterns, and rhythms. Number sense is important because it encourages students to think flexibly and creatively, and it promotes confidence with mathematical concepts.  Developing number sense is something every family can promote at home, and nearly everything you do at home lends itself to playing with numbers–and it's really fun!.  Here are a few links to some things you can do with your child at home:
Developing number sense
Actives for home
More activities
Label, label, label!
Winter is officially here and with the cold weather and snow (wishful thinking) come a lot more clothes at school–coats, hats, snow pants, gloves, and boots.  We kindly ask you (beg might be a better word) to please label all clothing with your child's name so that as the lost and found pile grows we are able to get some of the items back to your child before you have to dig deep into the pile to find that one precious glove.
Generous Donation!
Remember that we collected donations for the Giving Plate's Kid's Corner Food Bank at the annual Variety Show?  Well, we collected $600!  At a Community Time just before the holiday break we had the opportunity to present the good folks at the Giving Plate with a check, and it was a wonderful opportunity to show the generosity of the Amity community.  A proud moment!  Here's Debi Kelso fromm the Giving Plate receiving the check.
New face at school for a few weeks
Our fearless music teacher Dale will be leading a workshop at another school in the district for the first 3 weeks of January. We have hired teacher Deb Mata to cover music classes during the time that Dale is away.  The only major changes during this time period is that there will be no lunch time classes (choir, ukulele, guitar).  These offerings will resume when Dale returns.
Parent Education Series #3: Circle of Courage
This is absolutely one you don't want to miss!  Explore the science of raising resilient and courageous kids.  Based on the research of Martin Broken Leg and Steve Van Brockern, we will learn what every child needs to thrive in today's ever changing world and how to cultivate that culture with 4 entitlements (the good kind of entitlement): belonging, mastery, independence, and generosity.  We will explore what these look like at home as well as in the classroom.  This work is rooted in a deep respect for every child, every human being and the future.  Please join us on January 17 at 6:00pm.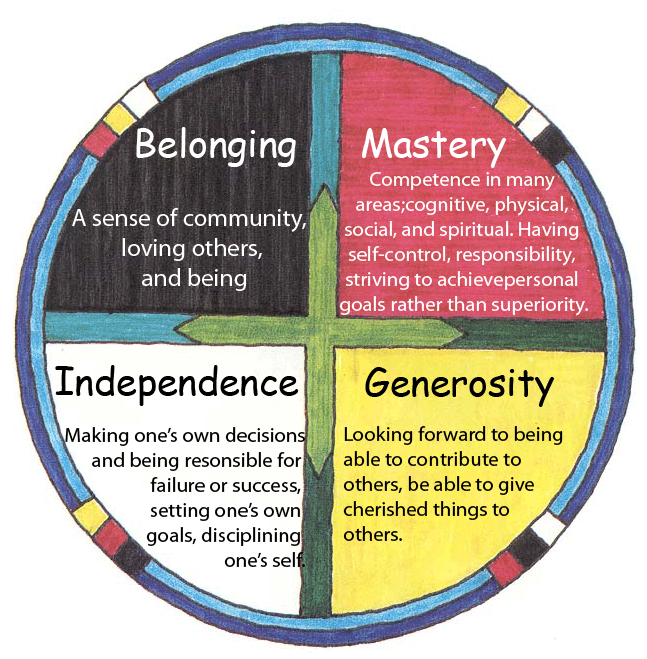 Creating Awareness about Adults with Disabilities
In an effort to raise awareness about adults with disabilities in our community, parent John Livingston will be facilitating several presentations for our kiddos on Friday, January 19.  The following is the schedule for the 19th, please join us if you are interested:
9:45-10:15: Kinder & 1
10:45-11:15: Grades 2 & 3
12:45-1:15: Grades 4 & 5
Art Volunteers Needed!
Alisa, our amazing art teacher, could use help from time to time with preparing materials.  We are seeking volunteers that we can reach out to from time to time to help with some of this preparation.  Some of the tasks need to be done here at school but some could also be done at home at your convenience.   Email me ([email protected]) or stop by for a chat.
Calling all ceramists (and/or people who have experience with kilns). Over the years Amity has had the good fortune of having a kiln and art teachers who are excited about clay.  However, clay projects and firing the kiln can be very time consuming for an artist in residence, so we are looking to expand our circle of artists who can support our ceramic endeavors.  If you or someone you know has experience with clay and/or using a kiln, and you are keen to support our art program, please get in touch and let us know.  Email me ([email protected]) or stop by for a chat.  Thanks!
Auction Help Needed!
The Auction may seem far off in the distance (March 10) but we are well underway with
preparations.  One way to get involved early is to help in the creation of a theme-based basket.  Each class has been assigned a theme and we hope to get everyone involved.  Your class lead should be reaching out to you soon to ask for your help.  To get you thinking, here are the themes for each class:
Kinder– Dog Lovers(Class Lead: Cydnee Schoetter)
1st – Crazy Socks (Class Lead: Alanna Wood)
2nd – Kids Art Supplies (Class Lead: Heather Kellner)
3rd – Garden Basket (Class Lead: Linda Shekerdemian)
4th – Sports Parent (Class Lead: Kris Yasord)
5th – Movie Night(Class Lead: Erin Morgan)
Campfire After School programs
Session Three starts January 8th (3:30-5 pm) after school for Mondays, and January 10th for Wednesdays: 2-4:15. Scholarships available!
Mondays: Trails to the Future which encourages kids to work together and develop mental and physical skills, goal-setting, and teamwork as they do fun challenges and games. Cost" $48 for 6 weeks
Wednesdays: Toy making! Our sewing session was highly enjoyed, so Cece will be moving into craft skills to build toys to share with siblings or friends. Cost is $68

School Start Time Study Committee to Share Findings with Community Jan. 23
Attendees will hear from committee members about the study findings
Bend-La Pine Schools school board members invite the community to learn more about the findings from a review of the district's current school start times and a study of current research and practices relevant to school start times at their January meeting at Pilot Butte Middle School.  The event begins at 5:30 p.m. on January 23 with a presentation from Deputy Superintendent Jay Mathisen. Following the presentation, attendees will break into groups and rotate through three stations where they will learn more about each of the options considered. The evening will wrap up just before 7 p.m. with an opportunity for feedback from students, staff, parents and community members.
Details: The School Start Times Advisory Committee Findings Linkage meeting will take place at Pilot Butte Middle School on January 23, from 5:30 to 7 p.m. Light refreshments will be provided. Free and open to the public. Attendees are encouraged to RSVP at http://bit.ly/BLSschoolstarttimes
Recycling Clam Shell Containers
Did you know that you can not recycle "clam shell" containers in Deschutes County?  Well, it's true–they end up in the landfill!  But, there is good news–there are local efforts to get these pervasive containers to a location where they can be recycled (Portland).  Whole Foods is currently offering clam shell return and recycling every few months and we're doing our part here at Amity by offering to collect any and all clam shell containers (see images below) and then transferring them to the fine folks at the Whole Foods.  The next collection date at Whole Foods is January 27, but starting today we are collecting here at school.  Please bring CLEAN containers to the Grade 4 classroom starting today!  Thank you!


Article of the Month
Instead of an article of the month I am sharing this video on Growth Mindset–enjoy!

Important Dates:
January 10: Cafe Amity, Grade 5 hosts
January 15: NO SCHOOL in honor of Martin Luther King, Jr.
January 17: Parent Education Series.  6pm
January 17: Cafe Amity, Grade 4 hosts
January 24: Cafe Amity, Grade 3 hosts
January 26: Camp Amity!
January 31: Cafe Amity, Grade 2 hosts
February 2: No school, teacher work day
February 7: Family Night–Trivia!  Join us from 5:30-7:00pm for some fun night of trivia.
See you in the hallways!
Andy