Fourth graders across the state of Oregon get to participate in a writing assessment during the month of February.  In preparation for this I spent a day teaching them how papers are graded using the state scoring guide.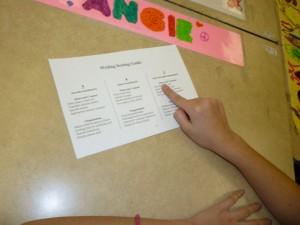 First I had my students focus on two traits; Ideas and Content & Organization.  We read and discussed the qualities of different scores on these traits. Then we passed out the clickers!  After a quick lesson on how to use the clickers I had my students 'vote' on what score they thought each of several papers would get on each trait.  They were very enthusiastic about voting and enjoyed using the clickers.  Overall their scores were quite accurate.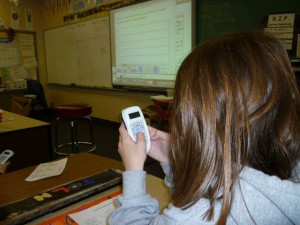 To conclude I had them reflect about their own writing and how they would change their stories to earn an exceeding score.