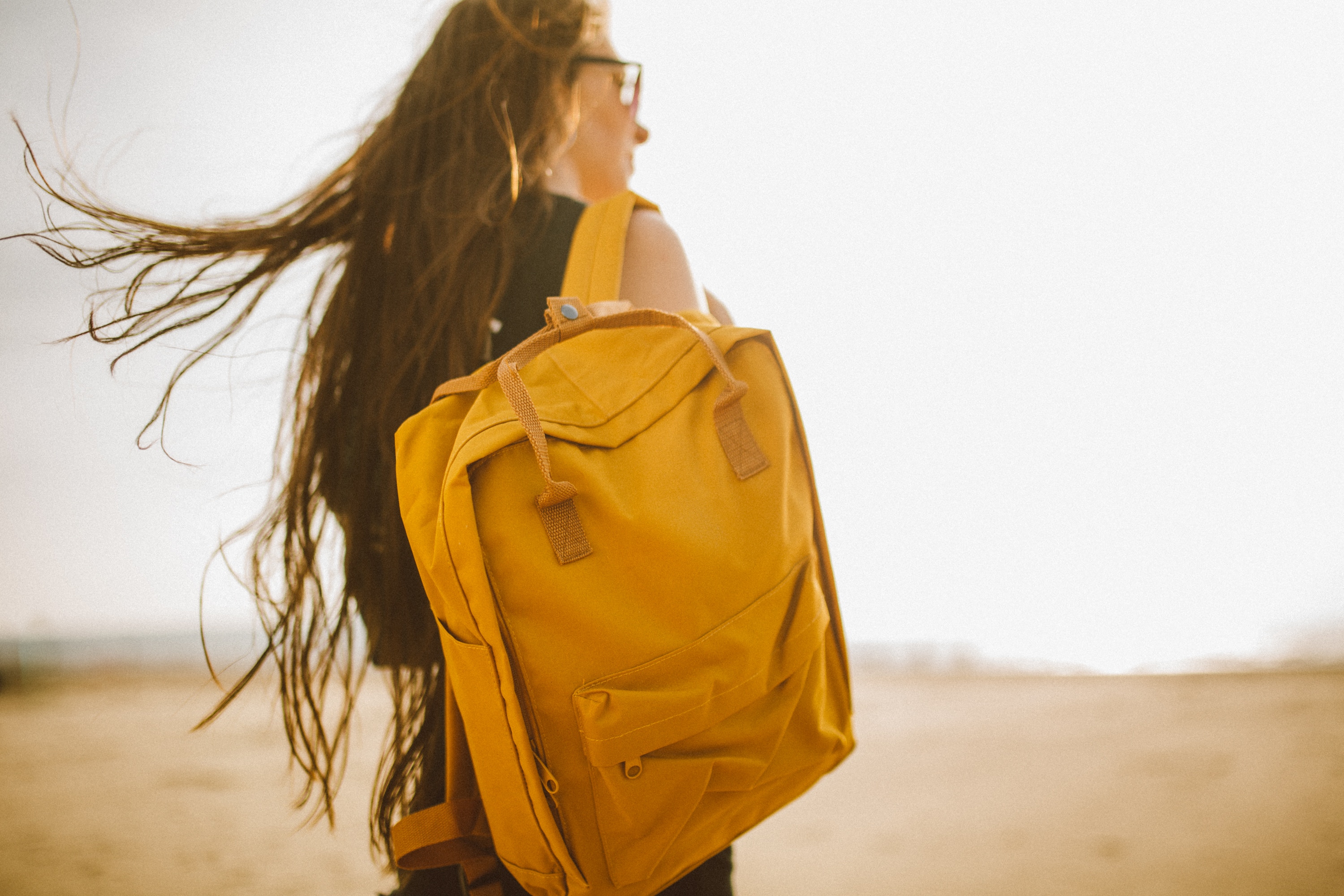 Note: This tool does not work for our students. Students should use Google Takeout.
As a student or a staff member, you've created documents, lessons, videos and more. If you store these files in your district Google Drive account, don't forget to take them with you when and if you leave the district. This applies especially to seniors in high school. It's super easy to transfer your files to a personal Google account. Here's what you do (takes 5-10 minutes):
Go to Transfer Your Content
Enter your personal Gmail address (if you don't have one, you can click on the Create Account)
Once you enter your Gmail address, you will click on the button "Send Code"
Go to your Gmail and find the email from Google with the subject "Verify Your Account"

In that email, you will click on the button "Get Confirmation Code"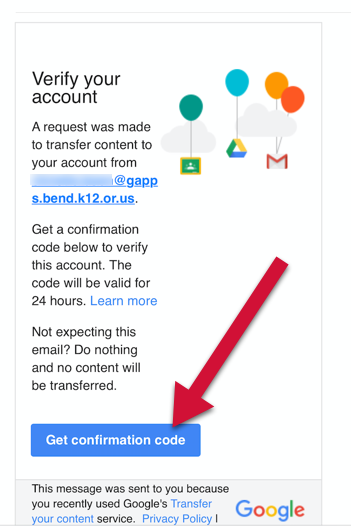 Copy the Confirmation Code
5. Paste the Confirmation Code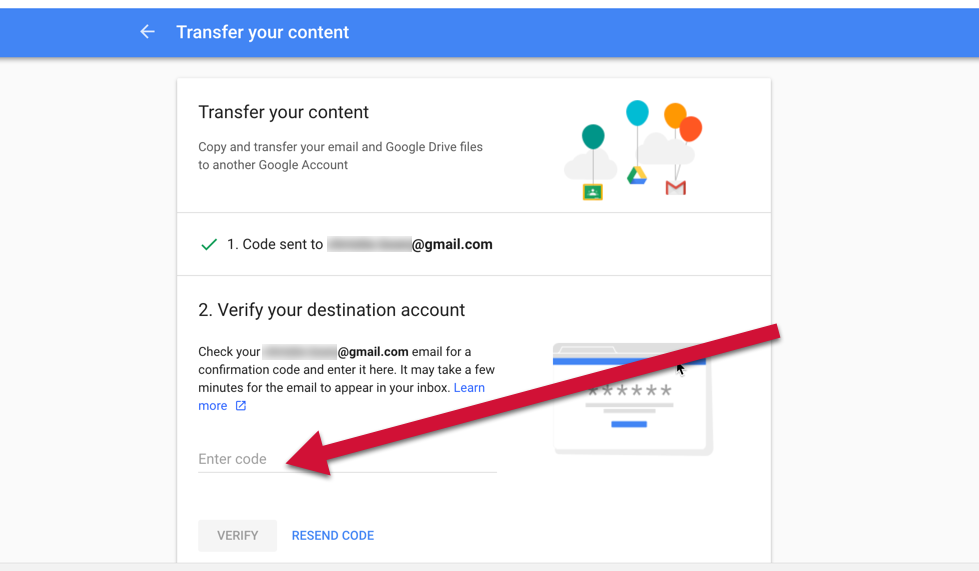 6. Then click on the Verify button
7. Next click on the Start Transfer button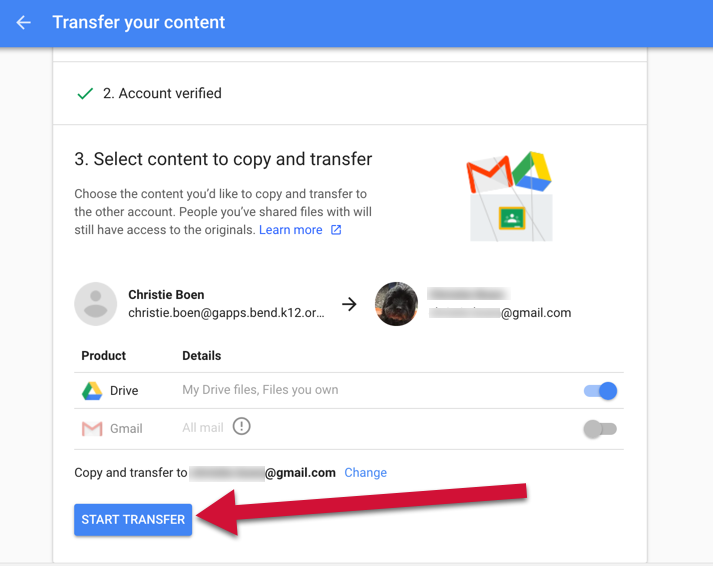 The copy process usually happens within a few hours, but it can take up to a week. Emails will be sent to keep you informed as the data is being copied.
For more details see, Copy content from your school account to another account.
As always, ask Christie, John or Scott if you have any questions!