Remember the days when the announcements were read over the intercom? Well, those days may be coming to an end. Many of our schools are now communicating the announcements via video and students are playing a large part in the creation, editing, and speaking.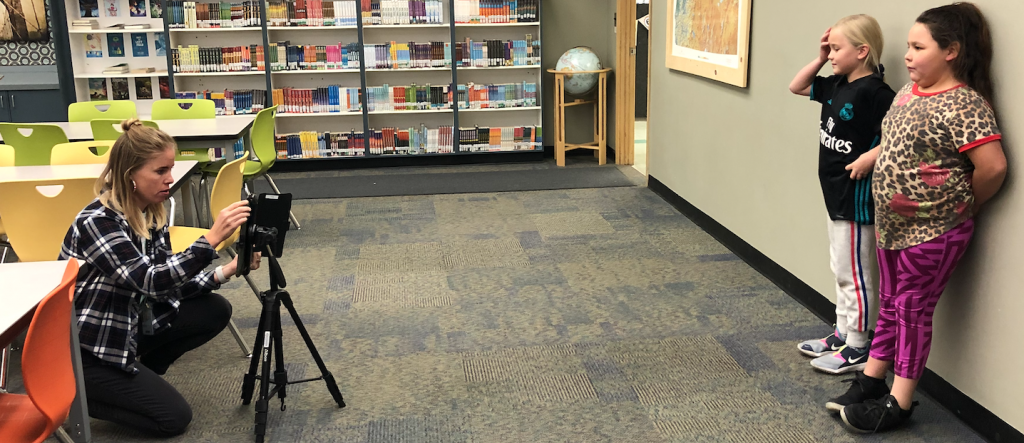 Recently I had the opportunity to visit Juniper Elementary, where Tracy Howk, the Media Manager, and Rainie Stein, the Office Manager work with students to create the news. Each week students from various classrooms are selected to read portions of the announcements. First, they get to practice their lines and decide who is going to say what.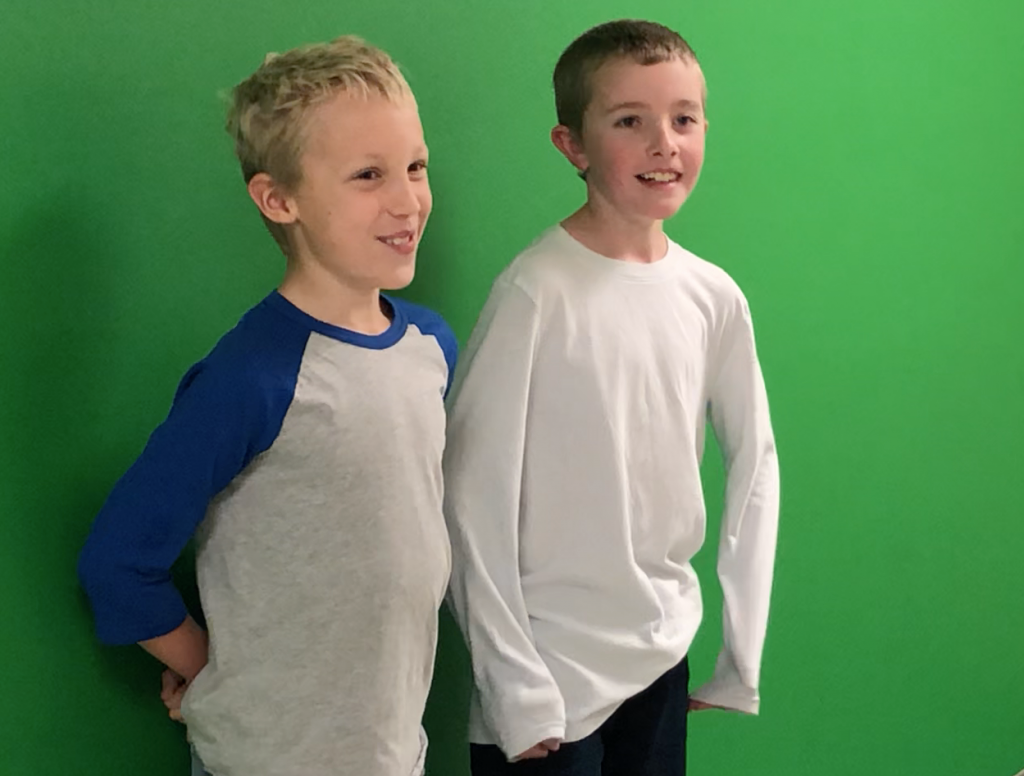 Then they get to say them for the camera. It's pretty funny to watch their energetic bodies hopping around as they practice their lines and then, when they are recording, that energy evaporates and a stiff nervousness appears.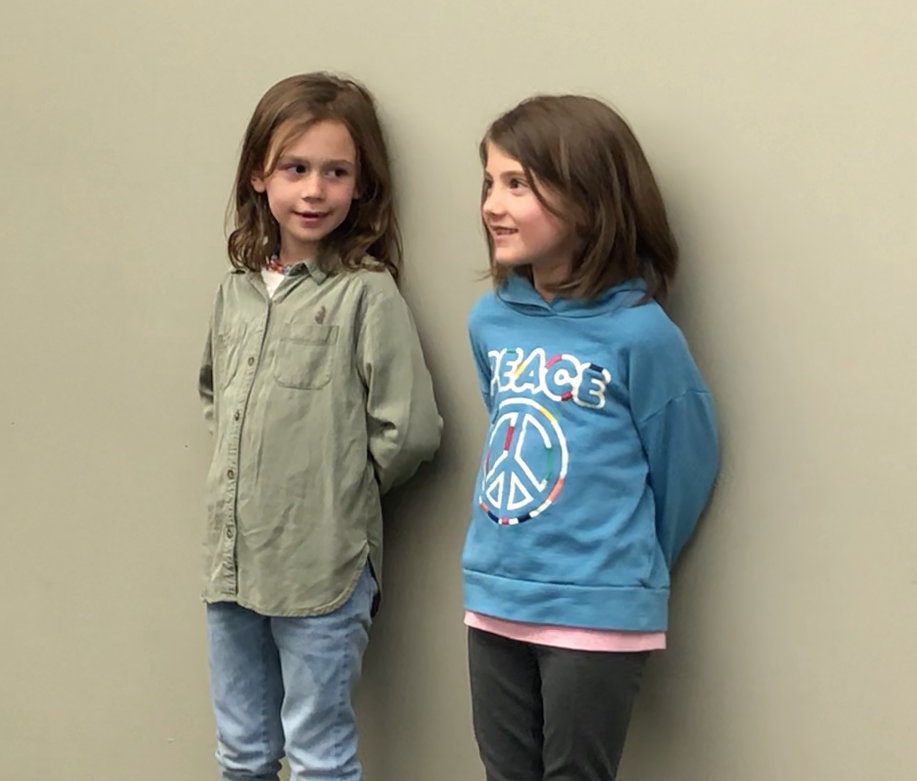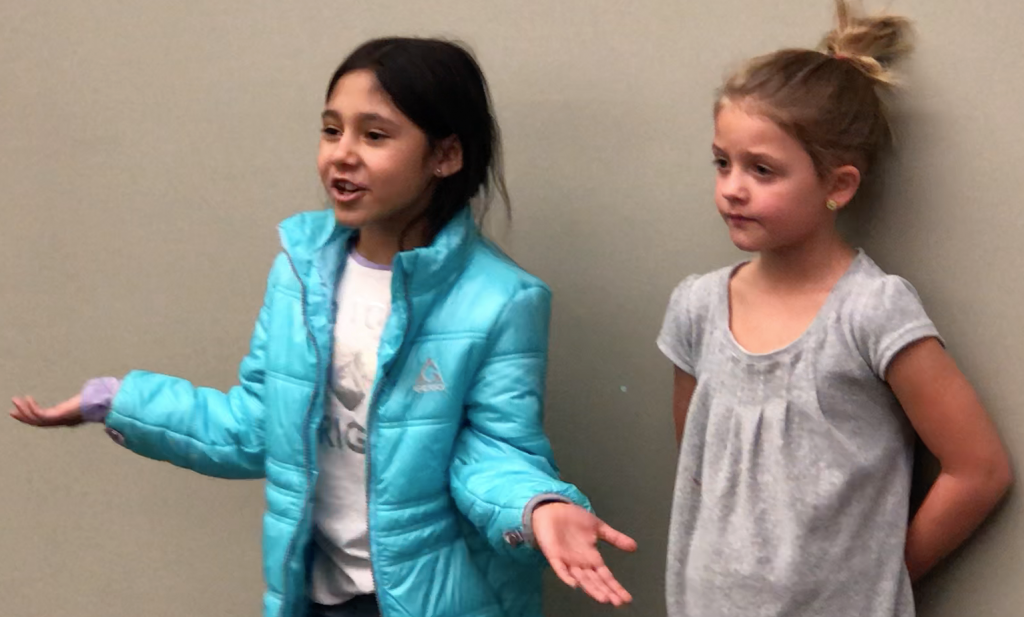 I found myself advising students to relax and be themselves until I got pulled into the news and felt the same nervousness come over me. Students are getting great practice at speaking to an audience, maintaining eye contact with the camera and pacing themselves so that they don't speak too fast.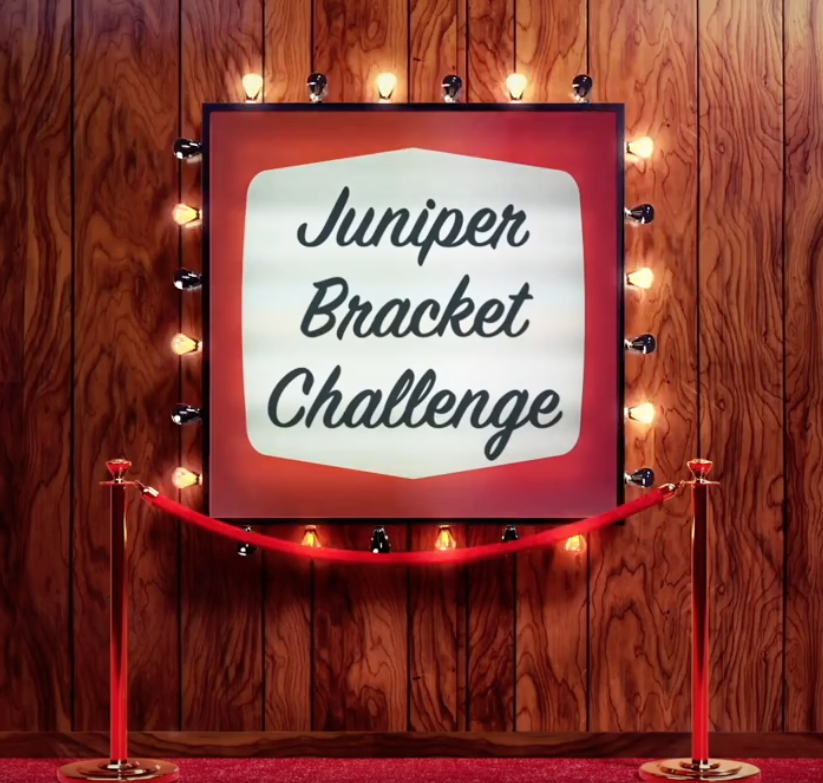 The creativity that comes into play is a bonus. Juniper uses a mashup of apps including iMovie, the green screen feature, Clips, and Chatterpix. One fun feature that was recently added to their news is the Bracket Challenge where a series of choices is presented. A teacher is invited each week to participate in the challenge which is a great way to get to know more about them and build community. It's become so popular, that teachers are even volunteering!
At Pacific Crest Middle School, counselor Ashlee Davis handpicked 8th-grade students, Jillian Junker and Maya Pagano, to compile and present the news to their student body. I was so impressed when I had the opportunity to meet these two ladies, as they are composed, articulate, and dependable to do a fantastic job. After watching one of their clips, I asked how they were able to deliver the news without looking at any notes. Their secret is a whiteboard that is behind the camera where they jot down notes. Smart!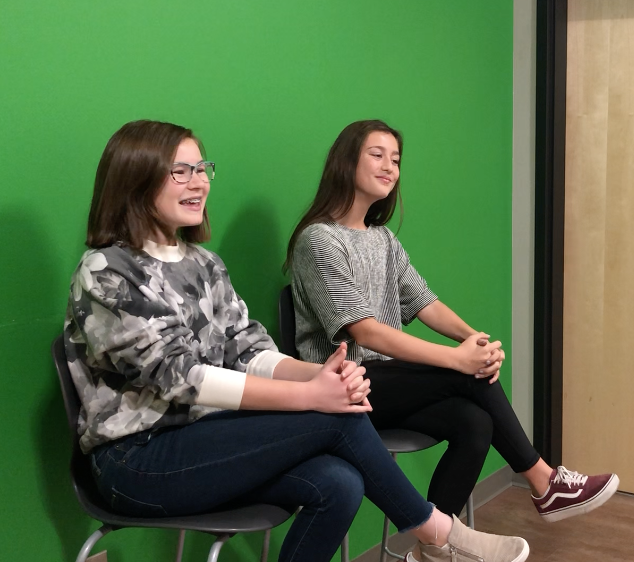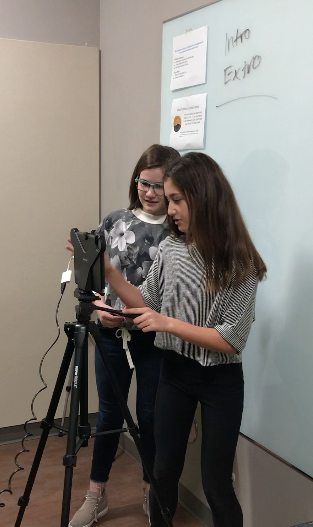 These are just 2 schools out of many at Bend-La Pine School District that are utilizing different technology tools to compile, create and deliver engaging memorable announcements!