Looking for 100% engagement? Look no further. Lindsey Christian, an English Language Arts teacher at La Pine High School, used a snowman drawing game as a way of connecting with her students over WebEx. Here's how it works: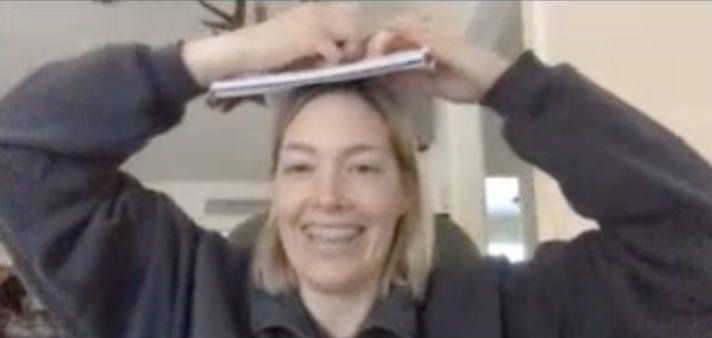 Materials needed:
Spiral Notebook
Pen or pencil
Instructions:
Remind students that it might be hard, it's going to look silly, but it's going to be fun!
Tell the students to place their notebook on their head.
Hold the notebook in one hand and the pen in the other hand.
Turn on cameras (optional but highly encouraged)
Once everyone is ready, give these instructions:

Draw a line for the snowy ground.
Draw a snowman.
Draw a top hat on your snowman.
Draw stick arms for your snowman.
Give your snowman eyes to see
Give your snowman a scarf and mittens.
Give your snowman a carrot nose.
Draw a cloudy sky with snow falling.
Give your snowman a mouth.

Now everyone can turn on their cameras to show their drawings.
This is a great activity to start or end a class with or simply as a way of connecting and building relationships with your students. Most of Lindsey's classes were 100% engaged. They had fun laughing over their funny drawings!