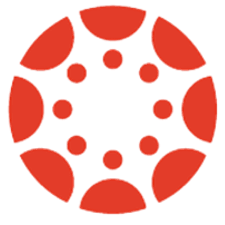 School is not where we go, it's what we do.

Christie Mccormick, Blended learning coach, Bend-La Pine Schools
Canvas is a new tool to the Bend-La Pine Schools. It is a learning management environment that provides everything from content delivery to calendars, discussion features, quizzes and more. Initially launched as a pilot for a very small number of classrooms in January of 2020, we are now able to make this tool available for all teachers in grades 6-12.
Canvas is used to host classes throughout the world, and only seems limited by the scope of what we know how to do. It is a common tool in both K-12 environments, and also used by many colleges and universities to support brick and mortar learning and host courses completely online.
The Canvas environment can initially be very overwhelming. In order to access their courses, we are highly encouraging all staff who want to host their remote learning environments in Canvas to review the "Canvas Quick" course we have created and linked below. During this training, you will learn the basics of access and how to set up a functional class in less than an hour. Additional training opportunities will also be listed here.
Canvas Quick-An "Easy Start" guide for beginners. Launch a Canvas course and communication with your students in 3 Steps.
More tutorials coming soon! Check back for grade book, parent accounts and more.