This text can be copied and pasted into your own website, blog or handout to pass out to students and/or their families who will be using Edmodo in class.  A handout is also attached at the bottom of the post in Microsoft Word format.  You can download it, modify and use as needed.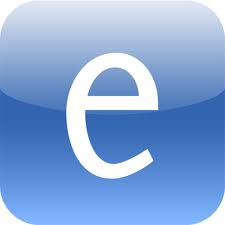 Edmodo Introduction
At _________ this year we will be using a website called Edmodo.  Edmodo is a free and secure learning network for teachers, students, and schools.  It provides a safe way for us to connect, share content, participate in discussions and post information.
Edmodo is accessible online and through any mobile device with Internet capabilities – including free apps for iPhone, iPad, iPod touch and Android devices.  Students can access their account from any mobile device or computer.  Please see the "how to" section of this handout for more specifics.
Edmodo will not be used as a social network like Facebook or MySpace.  This tool will be used  strictly for educational purposes using the following guidelines:
Students will be required to use appropriate grammar instead of texting language
Edmodo does not allow private student-to-student messaging- the site will be used to discuss school-related content only
No put-downs or sarcasm toward another's ideas. All school rules and consequences related to harassment apply
Students who violate the guidelines above may face disciplinary action and/or face losing the privilege of using Edmodo.
We look forward to a great classroom experience as we incorporate the use of this technology.  If you have any questions, please contact me at______________________
Thank you,
Student Edmodo Guidelines
Your teacher has the ability to edit and delete any post or reply.  If you think there is something inappropriate posted in an Edmodo group, tell a teacher immediately.  Any student who violates the Edmodo guidelines will no longer be allowed to post or reply.
Don't post personal questions or ideas to the group. Keep your reply and posts on topic.
If you're not sure if a word or joke is okay, then it's probably not. Refrain from posts that tease, bully, annoy, or gossip about any one.
No texting lingo. This is a school activity and we expect you to write in complete sentences and with correct spelling as much as possible.
DO NOT PUT SENTENCES IN ALL CAPITAL LETTERS.
Do not end sentences with more than one exclamation mark!!!!!!!!!!!!!! Or question mark????????????
Please please please do not repeat a word more than necessary.
"How to…"
Edmodo on a Computer
Login to Edmodo
Go to Edmodo.com
To login to Edmodo for the first time and set up your account, click on "I'm a Student".
You will need the group code from your teacher to create your account. Use the following information to create your username and password:
Use the same username you use to log in to your computer:________________
Use the same password you use to log in to your computer: ________________
Once you have created an account, you can login from the Edmodo.com homepage simply by putting in your username and password.
Posting on Edmodo
Click on the blank box at the top of the page to type in your message.
Type the group name in the send box and click on send.
You can edit or delete you own posts.
Replying to Posts
To reply to a post click on the reply button under the post and type your message in the box.
Click on Reply to add your reply under the post.  You can click on Edit or Delete next to your reply if necessary.
Creating Your Profile
To add a picture to your profile, select Account > Settings on the top right corner of your homepage You can choose from Edmodo provided icons or you can select Choose File to upload an appropriate photo.
To add more information about yourself, select Profile in the top menu bar, then choose the appropriate tab to select the way you like to learn and your career goal.
Edmodo on an iPod or iPad
Login to Edmodo
Download and install the free Edmodo app.
Click on the Edmodo app and Login to Edmodo.
Replying to Posts
Click on the Posts button to see the posts made in Edmodo
To reply to a post click on the reply button, which looks like a speech bubble to the right of the post.
Click on the plus button and type your message.  Click on post when you are finished typing your message.
Click this link to download the Edmodo Intro for Teachers
If you choose to invite parents to join your edmodo community, here is a template for a letter. (Parent codes can be downloaded directly from your group settings in edmodo once students have joined your class/group.) EdmodoParentLetter