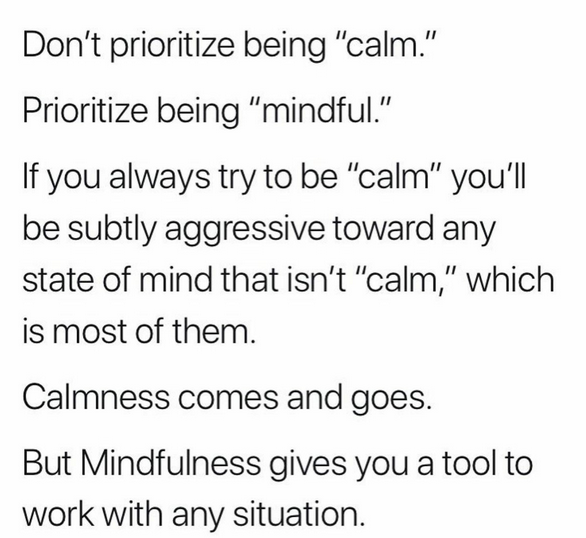 I saw the quote above and thought it fantastic for our last week of January and Mindfulness!
Article of the Week:
Students Learn From People They Love
Important Notes:
Tam @ Ed Center- We are inviting Middle School and High School administrators to connect with their students who are attending Tamarack. We hope that they will be attending meetings when appropriate (intake, exit, and any important on-going). We are also encouraging them to walk to their meetings through our space, when they are in the building! Hopefully this will be an opportunity for them to see students, see what we are doing, and generally be comfortable in our space.
Events:
1.30.19
Tam @ Ed. Center SET (Rick, Dan, Leslie, Hillary, Shannon, Marshall, Steve, Jen, Amanda, Hayley)
Tam @ Ed. Center PD Grade Day Time
Tam @ LPE & SRES Grade Day Time
1.31.19 Tam @ SRES Interviews & SET (Annie, Haley, Cristina, Lorna, Hayley)