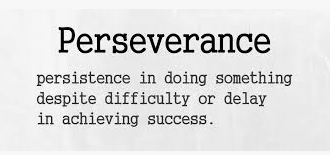 Article of the Week: Many of you may have already seen this- but its worth a re-watch! Enjoy- The Power of Passion and Perseverance
Important Notes:

The word of the month is Perseverance!
Tam @ Ed. Center: Here are some pages produced by the Centers for Disease Control and Prevention related to e-cigarettes. I thought this information might be useful for your knowledge or sharing with students and parents.

Events:
4.10.19
Tam @ Ed. Center 1:1
Tam @ SRES CPI Review!