I'm hoping that all Bend-La Pine secondary staff and students are aware of the fantastic SIRS Researcher Database that they have access to. You can reach it by going to the library website for each school located under the Academics tab. Here's an example: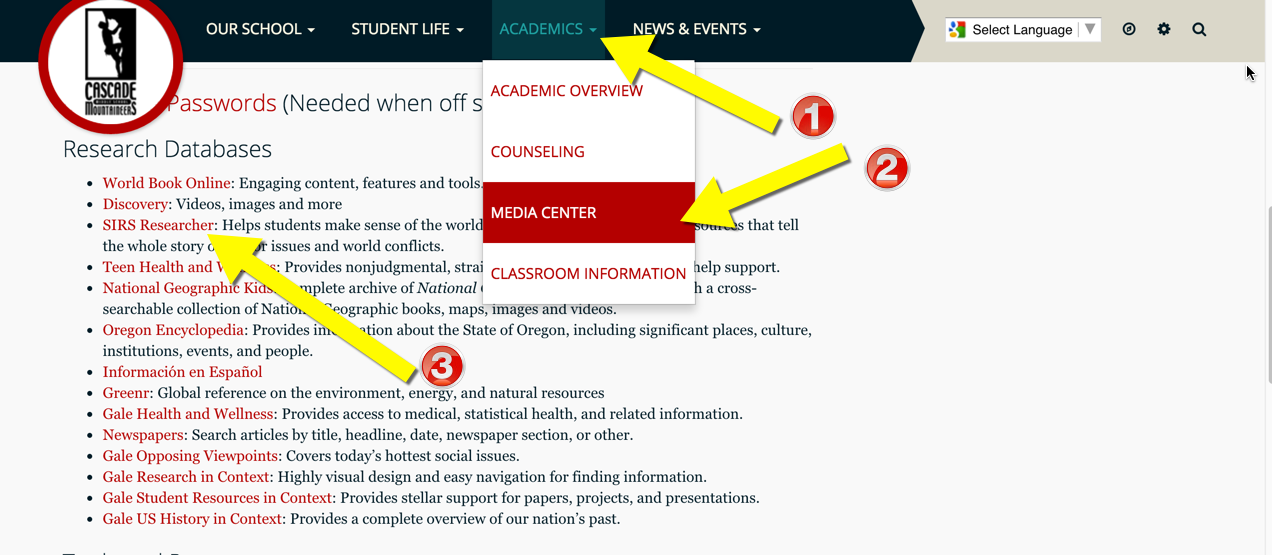 SIRS Researcher is a great place to start when researching leading issues. It recently was updated with a new look as well as a few new features:
Mobile Accessible and Optimized for all Devices
Browse Leading Issues by Category
Visual Browse of Issues and Essential Questions
Critical Thinking Questions
New Research Guide
Link to Google Account: Save Articles to Google Drive and Add Articles to Google Classroom
New Tools Under Educators' Resources: Editorial Cartoons, Infographics, Maps, Note Organizers
13 New Leading Issues out of 345+
7000+ New Articles
1000+ New Graphics
29 New Sources
Reminder: You do not log in when you are on the school server, however you will need to link your Google account to save articles. You will need the username and password when accessing off the school server, such as at home. To access the Database Usernames and Passwords, you will need to log in with your district credentials. Database Usernames and Passwords
Spread the word about SIRS Researcher!