It seems like more and more of our staff are building websites using WordPress or Google Sites – both are great tools! Eventually, you'll be wanting to use a specific header image which may not be sized correctly. This is when you'll want to use a tool, such as Canva. In the past, I've used Canva to create my business cards and to design an image to upload to Pinterest. Recently I've also used it to resize an image for my website header. Here's a quick tutorial:
This tutorial demonstrates how to size a header using images from Canva. You can also upload your own images by clicking on this button: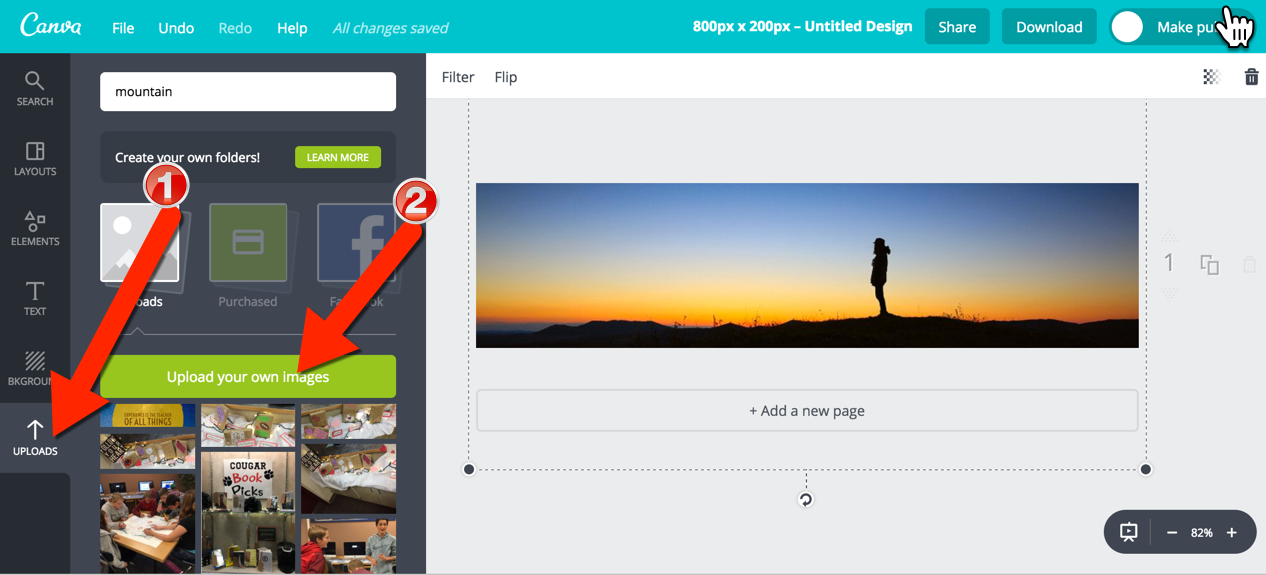 Once your image has uploaded, you can click on it and then resize it just like I did in the video above.
If you have any questions, be sure to call or email Christie Boen, John Craft, or Scott McDonald.