Imagine, as adults, how hard it is to keep track of all the available online resources, links, and websites that we collect. Many of us have multiple bookmarks and some of us are better than others at organizing them. Our students often struggle with the same thing. Jaime Speed, a 5th-grade teacher at Juniper Elementary, was seeing this occur in her classroom. She said,
"Google Classroom can get so bogged down that certain resources and links become lost. The days start to run together. We are asking students to be far more organized and self-motivated than we ever have–so I wanted to create a resource with reminders and other important things that help in those areas."
That's what led Jaime to create this image in Google Slides: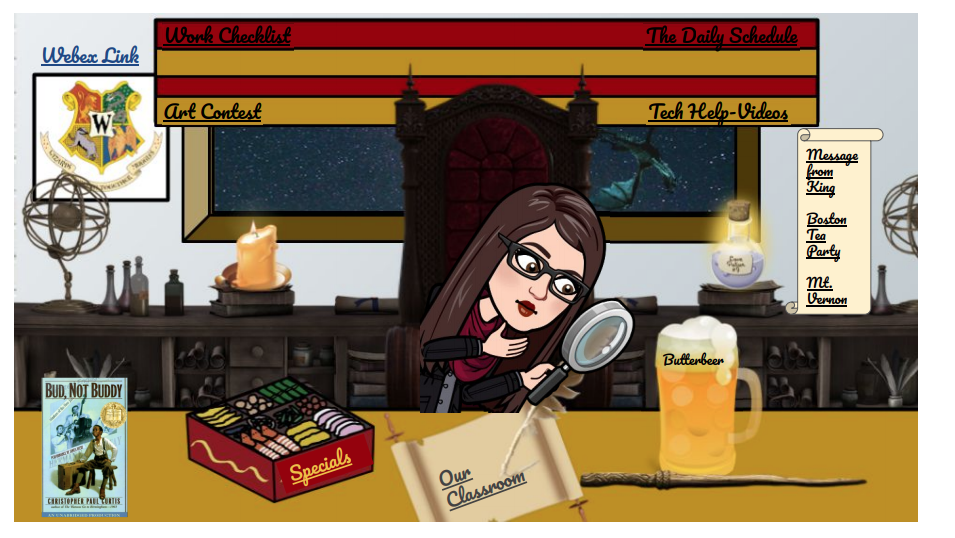 She has embedded links to Webex, Google Classroom, their Google Classroom playground, specials, Classcraft, and all of the tutorial videos she has made so far,—really just the things they use a lot. She wanted to bring a little of her classroom into the virtual world. They have a Harry Potter room–so this brought that feeling into their new way of learning. The kids love it! Some said they just like knowing the things they need are in one place.
Jaime shared this as a Material in her Google Classroom and moves it to the top each day: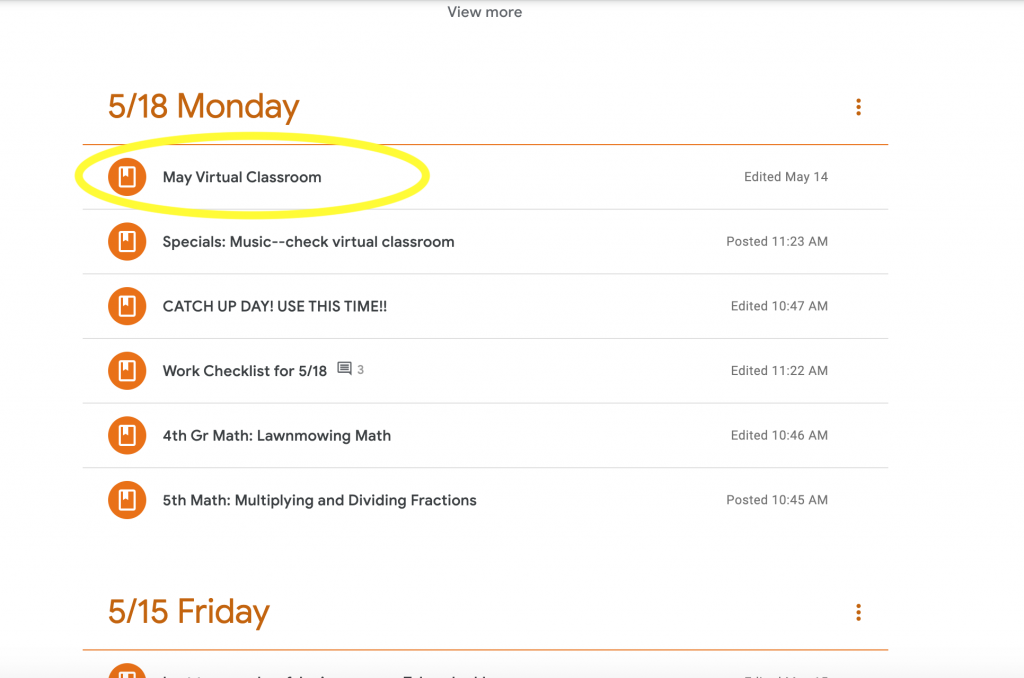 She also shared it with parents in Seesaw: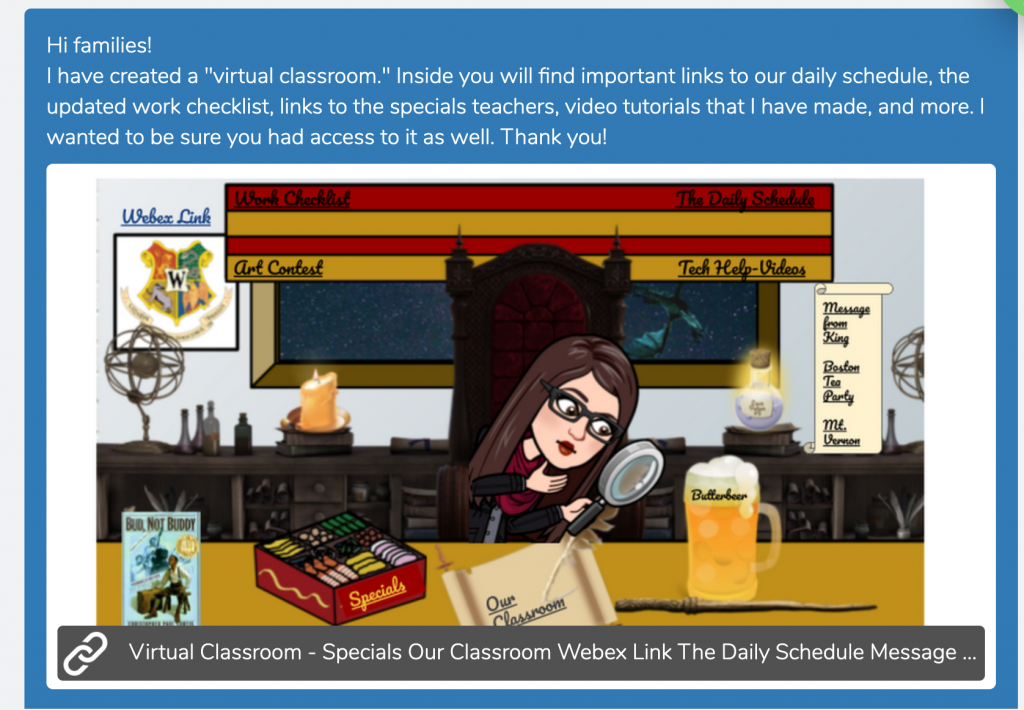 This might be something you can to use with your classroom, staff, school, or parents. The possibilities are endless. You can create a number of links with layered images and text. As an introduction, It would be fun for students to see if they can find all of the links embedded on the page. You could then talk about each one and its significance. This Google Slide can also be saved as a PDF and shared that way. It will still retain all of its hot links.
Here are a few steps to get started: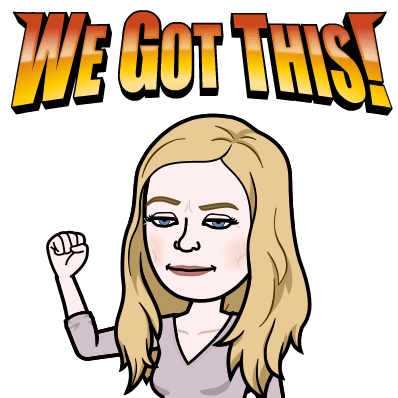 Choose a background for your image.
Upload your various images. This tool might come in handy: Remove Image Background
Add links to your images.
Add Textboxes for your hot links.
Bonus: Create your own personal emoji with Bitmoji to include on your slide.
Have fun with this and let us know how we can help!