Tech Tip
If you have a question about anything related to Educational Technology, such as Apple Classroom, WebEx, Apps, and more – chances are you may be able to find the answer on our blog. Simply type in your topic in the search bar and it will pull up all the related posts. If it's not there, then please ask one of us listed at the bottom of this post.

Elementary Update
Students' Lexia Minutes
Are your students' Lexia minutes being counted correctly? To make sure all progress is saved, remind students that they should follow the "3 strikes, you're out" method. Students will tap three times on their iPad screen:
Tap the red X in the upper right of the unit screen
Tap the red X in the upper right of the activity screen
Tap the red X in the upper right of the log-out screen to log out of the program.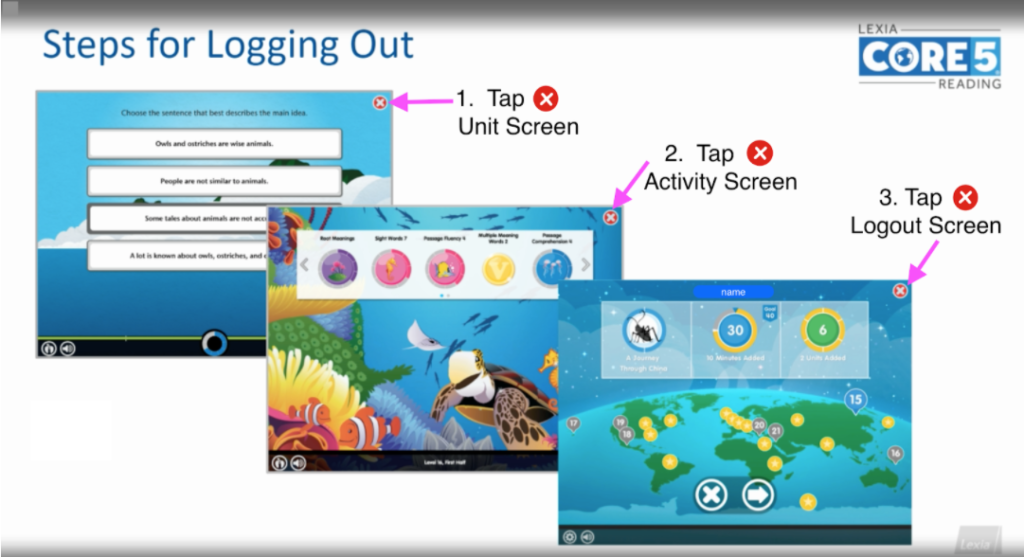 Secondary Update
Recommended Notification Settings for Students Using Canvas
We have sought the help of our Canvas "Power Users" to come up with some recommendations for email notifications. Please share the following video with your students and allow them a chance to revisit their own notification settings in Canvas:
Lesson Idea of the Week
Library of Congress in the Bathtub
Okay, not exactly in the bathtub, but I bet I've got you curious now. For those of you in the science and history realm, this is for you. Here are 5 links to check out. You might be surprised what you find here.
Bonus
In case you're looking for some good book ideas as we're rolling into spring break, here are some of my favorites along with books that have rave reviews. Oh, and they're all available in Sora. Roadtrips are a great time to listen to an audiobook!
Adult:
Anxious People by Fredrik Backman
The Four Winds by Kristin Hannah
The Giver of Stars by JoJo Moyes
The Things We Cannot Say by Kelly Rimmer
High School
Agnes at the End of the World by Kelly McWilliams
Burn by Patrick Ness
The Cat I Never Named: a True Story of Love, War, and Survival by Amra Sabic-El-Rayess
Concrete Rose by Angie Thomas
The Loop by Ben Oliver
Middle School
Dress Coded by Carrie Firestone
The Electric Kingdom by David Arnold
Just Like That by Gary D Schmidt
Starfish by Fipps, Lisa
Summer of Brave by Amy Noelle Parks
Elementary School
Echo Mountain by Lauren Wolk
The Magic in Changing Your Stars by Leah Henderson
Saucy by Cynthia Kadohata
The Summer We Found the Baby by Amy Hest
Who Gives a Poop? : Surprising Science from One End to the Other by Heather L. Montgomery