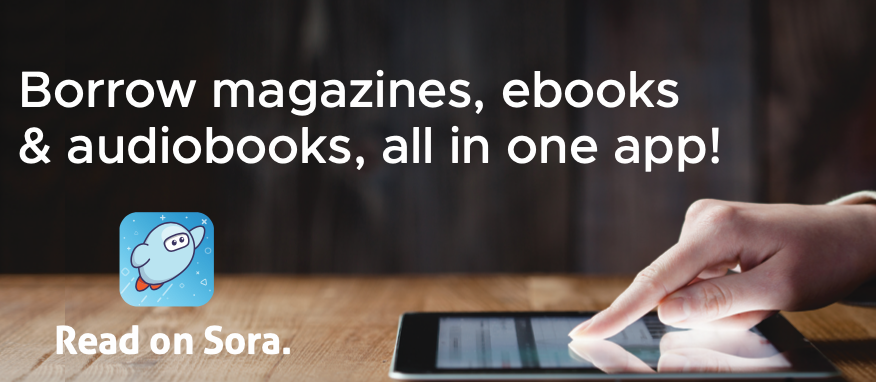 Guess what! We now have magazines in Sora! Some of you may already know this, or maybe your students do. The best part is that they can be used simultaneously which means that you and your students can read the same magazine at the same time. You don't have to wait for them to be returned or place a hold on them. In Sora, you and your students will have access to the latest issue, as well as the back issues. Here are the titles that we have available:
K-12 access:
Anorak
Black Girl's Magazine
ChopChop Magazine
Creative Steps
Dot
Highlights High Five Bilingual
Minecraft World Magazine
Science Illustrated
Scoop
Storytime
The Week Junior
6th -12th grade access:
Baseball America
Car and Driver Spanish
Food Network Magazine
Games World of Puzzles
Girls' Life
iD
Slam
Teen Black Girl's Magazine
Time for Kids Family
9th grade and up:
National Geographic Mexico
Reader's Digest
By the way, we've had over 1300 magazine checkouts in the last 30 days! Enjoy!