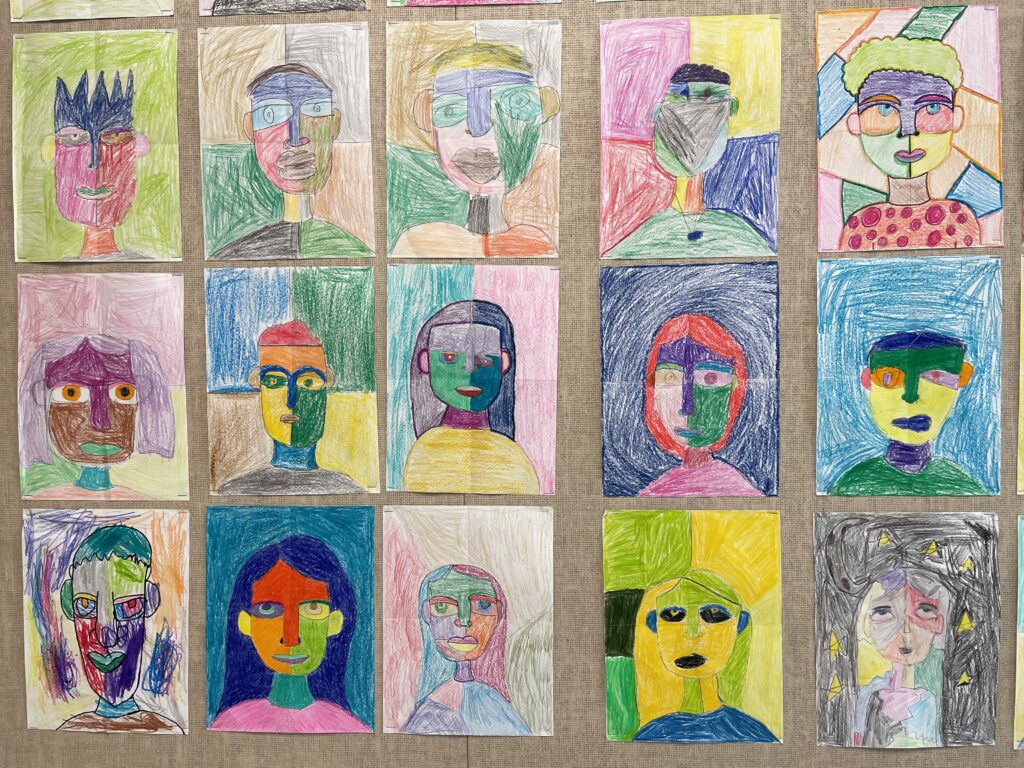 ---
Literacy Happenings
January 11th Educator Network day survey for K-5 teachers!
Please fill out this quick survey to guide the content and structure of this professional development.
Countdown lines of practice:
Here is the link to Countdown lines of practice. These could be used for more turns/feedback during whole group or small group instruction! They are in pdf format and also Word, in case you want to adjust them to meet your needs.
---
Math Happenings
The Math Curriculum Review Team has been or will be interviewing students about how they feel about mathematics. In January, the team will interview teachers and community members. The results will be shared with all staff members when the data sample is complete.
---
Report Card Information
Report Cards have been slightly modified and updated for the 22-23 school year. Additional modifications will be made for next year in the areas of language comprehension, writing, grammar, and listening & speaking.
Here is a blank copy for each grade level
Here is more detailed information of the changes.
Guidance document for Kindergarten and 1st grade.
Guidance document for 2-5th coming in December 14th update
One of our best tools for report card scoring K-5 is Lexia.
Consider setting some goals to increase usage before report cards. Then you can use the standards report for report card grading. Goal setting with students is one f the most successful strategies for increasing usage. Here are some documents to support student goal setting.
---
Social Emotional & Mental Well-Being
You can get the Harmony Resources in one spot now if you would like to instead of going directly to the website.
Each grade folder has: (Spanish resources will be uploaded in the future)
Family Letters to send home for each unit.
Everyday Practice Resources – MeetUp, Buddy Up, Quick Connection Cards, Harmony Goals, Planning Sheets
Links to stories, games, and songs
Lesson printouts and the handouts that go with each lesson ready to download with suggested printing
Harmony SEL Drive
Kindergarten
1st Grade
2nd Grade
3rd Grade
4th Grade
5th Grade
---
Movement Moment
Dance:
Best Day of My Life Kidz Bop – Go Noodle
Shuffle Dance Kidz Bop – Go Noodle
Freeze Dance #3 Coach Gelardi
Yoga/Mindfulness:
Grow Your Strength and Confidence Movement – Go Noodle
How To Be Kind To Yourself – Go Noodle
Sonic the Hedgehog – Cosmic Kids Yoga
Find Your Force With Star Wars – Headspace Mindfulness
Fun Brain Breaks:
This or That – Ugly Sweater Would You Rather Fitness
Would You Rather Holiday Theme
Spot the Difference Fitness Brain Break
Chair Challenge Workout – Go with YoYo (K – 3)
---
Instructional Technology
Did you know that your school's Media Center's website is loaded with resources that you and your students can access? To find it, just visit your school's website (www.bend.k12.or.us/YOURSCHOOL). On the top menu, click on Academics —-> Media Center.
Here are some great tools to check out:
World Book Online – provides the same expert information found in The World Book Encyclopedia in an interactive, online environment. Along with scholarly articles and documents, you can also find images, illustrations, maps, audio files, and videos relating to articles and search terms. There is also a link to the World Book Online Spanish version.
Kid InfoBits – Kid InfoBits is a K-5 student database with a student-friendly interface with full-text content from elementary reference sources and magazines. Kid InfoBits covers geography, current events, the arts and science, government, history, and more.
National Geographic for Kids – features educational games, videos, and other activities focused mostly on animals and the natural world.
Other resources include the Oregon Encyclopedia, the Biography Center, Creative Commons, and safe picture search sites.
The December newsletter from Discovery Ed is filled with resources that support many December events, including Winter Holiday Celebrations, World Soil Day, International Mountain Day, Wright Brothers Day, and more. There are also lots of activities to share with students to continue learning over Winter Break.