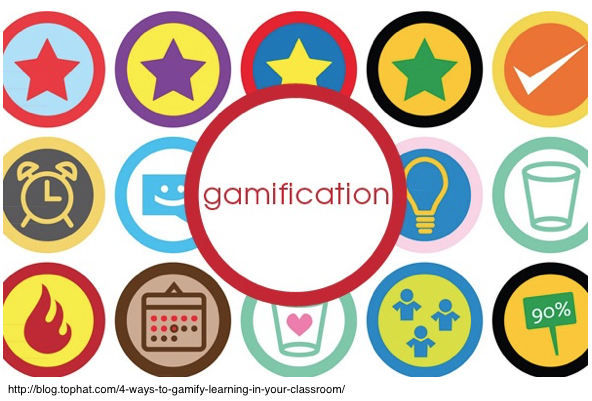 Today I saw a great example of how a teacher completely gamified her classroom and I just have to share it with you because it is cool! Beth Box, a 7th grade Civics teacher, used Schoology, however this could be replicated in Canary, Google Classroom, Edmodo, etc. She went from having 30% of her students completing their assignments to 100%. By gamifying her course, she engaged and motivated ALL of her students. She uses the method of mastery within the game. Students cannot move on to another "mission" until they've mastered the first one. Students have the opportunity to complete additional tasks for extra points which is great for those that need more practice or for those that need more of a challenge. It enables both the high and low students to be successful. Her students are highly motivated to complete their missions in order to compete on the class leadership board. You can view her complete course by creating a login in Schoology and then joining her course with this class code:
XG9TJ-Q69BJ
Additional information can be found here:
Teacher turns class into a video game — and now every student is passing
Interview with Social Studies Teacher Beth Box
If you are interested in gamifying your classroom and would like to collaborate, please contact Christie Boen, John Craft, or Scott McDonald. We would love to help!