I remember putting up my first QR code in my classroom for students to scan with their iPads. The code simply sent them to a Revolutionary War web page. In previous years, I used URL shorteners, links from the classroom web site and, of course, writing the loooong URL on the board and having students type it in (ahhh, the Stone Ages!)
Not only did QR codes make it quicker and easier for teacher to get students to web sites and files, it actually bumped up the engagement factor. Students were getting up and walking around the room, scanning posters in the hallways and interacting with then content a little bit more. At first, these simple engagement tricks kept students interested in the content that the QR codes led them to more than previous methods. This was great! But, alas, all things new can eventually become old and interest can fade. Scanning QR codes just isn't what it used to be! So, here are a few options to give your QR codes a make over and pique student interest yet again. (Please note, that there are more places to go to get the results I talk about below, these are just what I've worked with the most)
Add an image to your QR code:
QR Code Monkey: (https://www.qrcode-monkey.com/#url)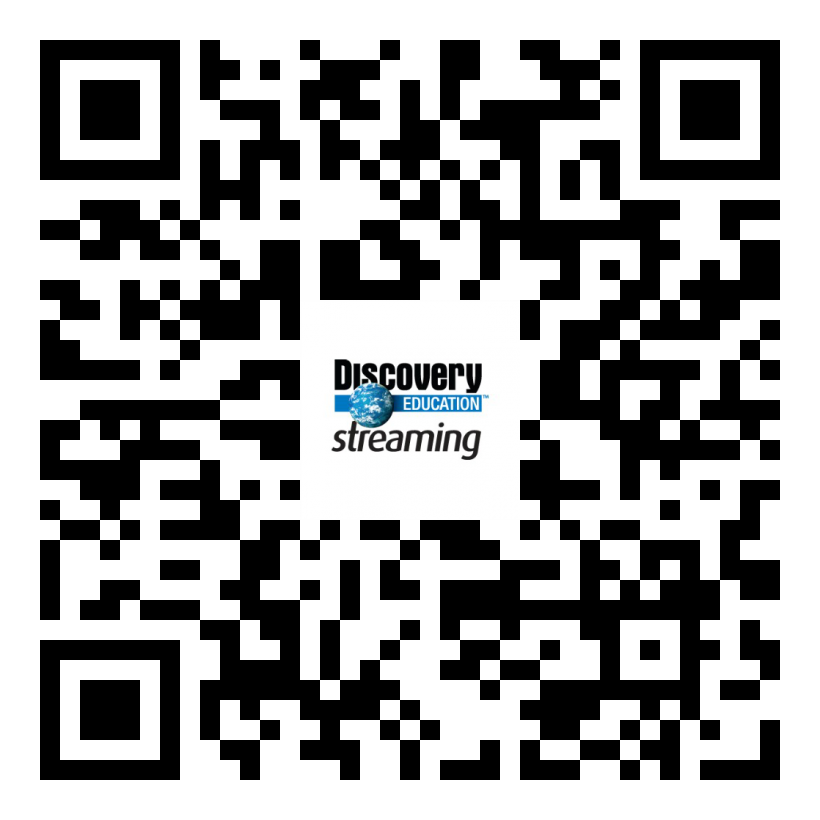 Enter the URL

Check Include Logo/Image in QR Code
Select Own Logo-Image
Choose Upload Image and load the image from your computer
A preview will show to the right. To download, choose Download PNG
Here's an example for Discovery Education:
You can also change the color of the QR code. Just remember that darker is better and if you are projecting or laminating the poster glare will affect the ability for iPads to scan.
Create a fill-in-the-blank QR Code:
Yes, the site is in German! Just use the translator in your browser to get English.
In my search for Breakout EDU clues, I stumbled across this little gem! It allows you to generate a QR code where the middle is not filled in.
Here's how:
Click on the orange Create QR Code button (the middle one)
Enter the URL in the Destination Internet address:
Click Code to paint

Select the difficulty level (There are options to use numbers or letters, each with three 'difficulty' levels)

To print the QR code to give students select Coloring Page. Select Solution Sheet to see the solution for what to color in. On the solution sheet, you'll see what numbers or letters need to be filled in.
Pay close attention to the instructions below the download links. Coloring in using black works best, but it must be dark. Also, be sure to keep a white border around the QR code.
Now, it's up to you to give students clues as to what numbers or letters need to be colored in to complete the QR code.
So, there you have it! Two options to give your QR codes a facelift! As always, don't hesitate to send me an email if you need any assistance or clarification!