Tech Tip
Here's a quick tip on how to preview a file on your computer without opening up the entire application. For example, let's say you're looking for a document on your desktop, but you're not sure which one it is and you wish you didn't have to open Word in order to see. You can do a quick preview by simply using your Space Bar:
Elementary and Secondary Reminder
We want to remind you of how valuable Google Shared Drives can be at all grade levels. On several occasions our team has been asked to assist in the recovery of Google docs and presentations that were made by a PLC team member who may have retired or moved out of our district. Although files stay available for up to two years after a teacher leaves our district, they WILL eventually disappear! 😳 Using Shared Drives can allow a PLC, department or school to share, access and collaborate on documents without any fear that the work might disappear with the departure of a team member. A perfect example is the "POP Science for BLPS" shared drive for all elementary teachers.
EdTech Tools
Discovery Education Gets a Makeover
This summer, Discovery Education will completely overhaul its video player and teacher experience. The expected changes will allow teachers to apply familiar edtech tools to the thousands of media resources that are already available in Discovery. For instance, teachers will be able to create video quizzes similar to those found in apps like Edpuzzle. Improve reading comprehension with the Immersive Reader toolset, or grade and access Discovery content directly within Canvas. The changes will be available over the summer holiday and ready for Bend-La Pine teachers in the fall. Click here to sign up for a sneak peek or to learn more about the changes coming to Discovery Education.
Sora Sweet Reads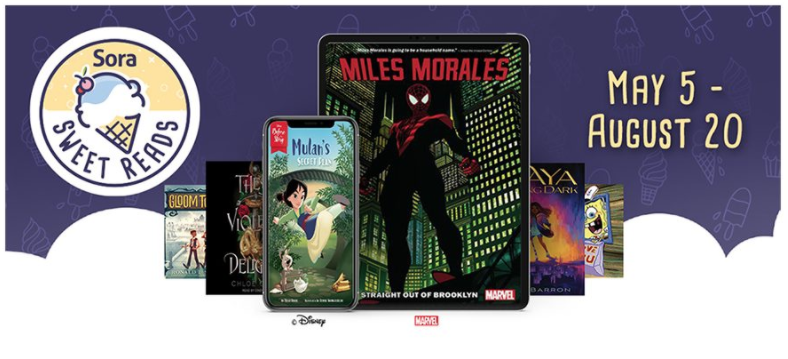 If you and your students haven't checked out Sora, now is the time! Sora Sweet Reads is currently live. What is Sora Sweet Reads? Good question! This year's selection is a mix of 38 titles for Elementary, Middle, and High School – all available for free and simultaneous use until August 20th. Be sure to check them out!
Update
Not sure of what operating system your computer is using? You can find out by clicking on the Apple in the top left corner, choose "About this Mac" and then you'll see the system and version you're running. This is where you can also update your computer. When you update, it's always good practice to make sure you're backed up and connected to power. Be sure to give yourself plenty of time to update, such as after school when you're done using it for the day.
Bonus: Secondary Canvas Hidden Fun
Go to any one of your Canvas courses.
Click on the homepage.
In the URL after the Course ID # enter some random letters and press enter.
You will receive a message that says "oops page not found".
Press the space bar.
Hint: The tools you'll need are your arrow keys and space bar
Bonus: This does not work on the iPad. 😅
Enjoy!