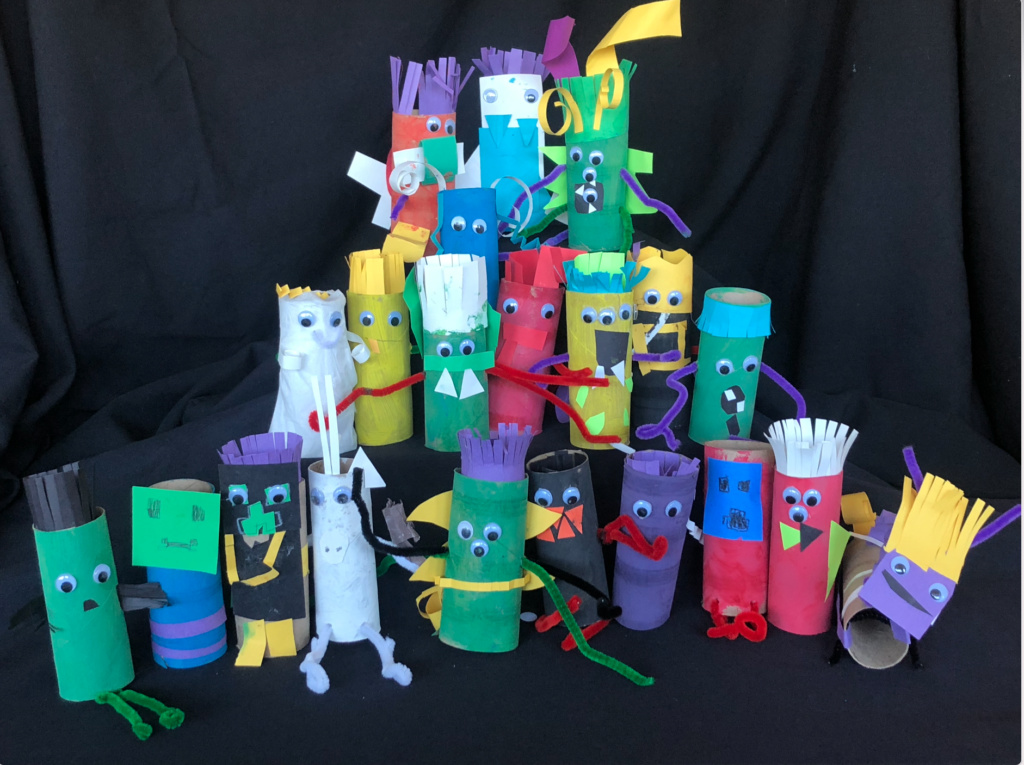 This and That:
Conferences (From Skip): Below are a few more notes regarding conferences:
•Conferences will be virtual this Fall which means they can be conducted via WebEx or phone – by parent choice.  For WebEx conferences, please provide parents with directions on how to join the meeting and safeguard the meeting from unwanted visitors by locking it once it has started.
•Teachers may conduct conferences from their homes if the following can be guaranteed:
A reliable internet connection so that picture and sound is consistent.  Teachers must have their camera on.
A professional setting
No distractions or interruptions (kids, pets, household noise…)
Appropriate attire
•While conferences can be conducted from home, staff are to be in the building during the workday on Wednesday.
•Please ensure you provide plenty of evening timeslots to accommodate our working families.
Conferences Part 2 (From Kelle):
•Conferences during the third school year of a pandemic shouldn't look the same as every other year. Please take a moment to read this document about reimagining conferences during a pandemic. I hope this approach relieves some pressure for you.
•Compacts: As most of your know, one requirement of being a Title 1 school is that we must complete "compacts" with families each fall and this usually takes place during our fall conferences. A new version of our compact has been created and is currently in translation and then will be sent to the print shop for you. Please plan about 5 minutes of time during your conferences to complete the compact. I will share more details at our staff meeting on Tuesday.
•Friday 10/29: I have had a few questions about whether we have Friday 10/29 off. When conferences are in the building, we coordinate our building-wide schedule – for the past several years, staff have consistently voted to work 8:00 AM- 8:00 PM on Wednesday and Thursday and take Friday off. Since our fall conferences are virtual this year, we are able to provide flexibility for our staff to determine their own schedule. In order to have Friday off, you will need to work an additional 8 hours past your usual hours before Friday. Please see Kelle if you have any questions about how this applies to your position.
•Copies of Schedule: Please provide Cindy with a printed copy of your schedule by noon on 10/27.
SIW Agenda: SIW this week is "school discretion." We will be using this time as conference prep.
Staff Meeting Agenda: We will be learning about: a tier 1 SEL curriculum called "Harmony," how to deliver a qualitative spelling assessment and why they are VERY useful, and changes to our compacts and their process.
HB 3294: Over the summer, the Oregon Legislature passed and Gov. Kate Brown signed into law, House Bill 3294, The Menstrual Dignity Act.  This law states that schools must provide free pads and tampons in restrooms.  During conferences, a dispenser will be installed in the A-wing girls' bathroom in accordance with this law.   We are anticipating it will be stocked soon thereafter.  Jessica will be working with our fourth and fifth-grade girls about this new installation.
Teaching and Learning:
TLC Update:  Here is a link to this week's TLC Update. This week's TLC update is full of "just in time" information for conferences. I strongly recommend looking this over ASAP.
"My Students Haven't Lost Learning. They've Lost Social and Emotional Development": This blog post reflects a conversation I have had with many of you this year. An easy read.
COVID/ Safety Related Information:
COVID Resources Update: Below is some COVID-related resources that will repeat in each of our newsletters for easy access.
Flowchart for COVID-19 Questions and Concerns: Please follow this flowchart. If in doubt about what to do, you can always check with Frank or Kelle. Frank is our Safety Team Lead, and Ann Hollenberg is our School Nurse.
BLS Return to School Website: – There is A LOT of great information on this webpage including quarantine and isolation information for vaccinated and unvaccinated individuals.
EME COVID Anonymous Safety Concern Form: Link here.
Face covering reminder for all: From the Oregon Health Authority: "A "face covering" means a cloth, polypropylene, paper or other face-covering that covers the nose and the mouth and that rests snugly above the nose, below the mouth, and on the sides of the face. The following are not face coverings because they allow droplets to be released: a covering that incorporates a valve that is designed to facilitate easy exhalation, mesh masks, lace masks, or other coverings with openings, holes, visible gaps in the design or material, or vents." Please do your part to ensure that all students are wearing an approved mask and wearing it appropriately.
To Do:
Important Dates:
SIW Schedule for the year
Monday: Picture Day
Tuesday: Staff Meeting, PTO meeting in the evening
Wednesday: SIW, Make-up training for Civil Rights and Standard Response Protocol
Thursday: Core EBISS team, Earthquake Drill