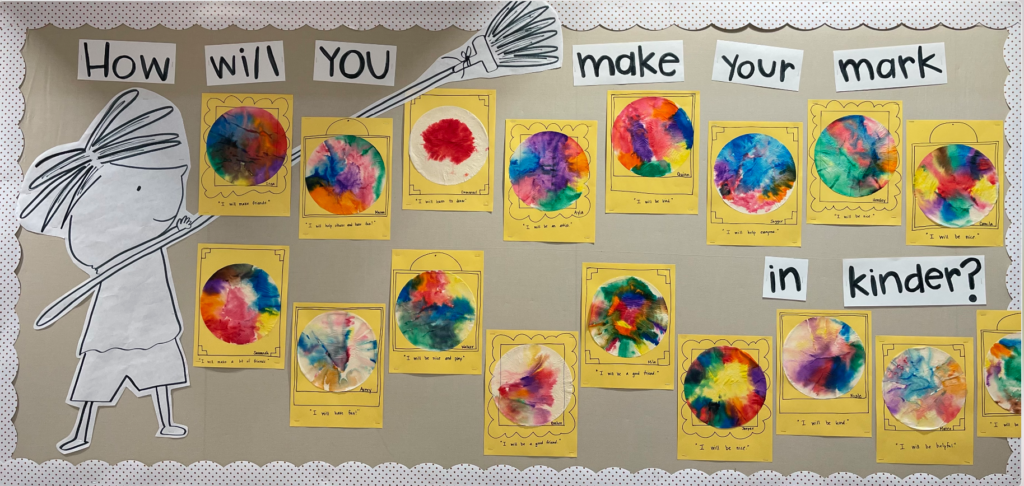 This and That:
Some Observations: Congratulations on wrapping up your second whole week. Thanksgiving break will be here before you know it! Here are a few observations from these past two weeks…
You are all doing a great job with safety procedures and protocols. Thank you for making adjustments, communicating with students and families, and implementing our safety practices.
Foundational skills and Really Great Reading seem to be going fantastic. I have been blown away by what I've seen happening in classrooms. Kudos to all of you.
It is my unscientific observation that COVID cases are spiking across the district. Again, just my unscientific observation, but something I wanted to share. Be prepared to make adjustments to masking, distancing, and lunches should Elk Meadow be affected.
Scoop on Schools: "Scoop on Schools" is this Thursday, 9/29. Please plan to be at the school from 5:15-6:45. To compensate for your time, please plan on leaving 1.5 hours early on 9/28. Below is the schedule. Liv sent a Powerpoint outline that you can complete and use to be sure to cover the most important topics. While Scoop on Schools content is not really designed for the kids, child care is a barrier for many of our families, so we have made it an event that kids can attend. With that said, I don't suggest you market it to your families as a family event, but we have the ice cream at the end to make it a little fun for the families that have to bring their kiddos. Translators have been ordered for the teachers that requested them. Please direct questions about translators to Chris.
5:15 – doors open
5:30 – first presentation
6:00 – Passing time
6:05 – presentation 2
6:35 – no more presentations
7:00 – Doors close
Subbing Shortages: Subbing shortages are once again impacting the district and EME. Please request a sub as soon as you know you might be out. Last-minute requests (even the day before) are likely to go unfilled. This means that we have to pull staff from reading groups, ELL groups, behavior support, etc., to fill the hole which impacts our entire school. Thank you for doing your best to avoid last-minute absences.
Parent Volunteer Application Process: Once you invite families to volunteer in your classroom, they must complete the volunteer application. Only after a family has expressed interest in volunteering, please send them these directions: English: Spanish (these should not be sent out to all families). Just a heads up that it can take 3-4 weeks after a parent submits their volunteer application for clearance to be granted. This is important to keep in mind if you are planning an event requiring parent volunteers. Start the process now! Once a volunteer has been officially cleared (check with Nicole or Chris to see if they are cleared), add their name to this google document so that we know who to expect to check in each day.
No Badge, No Entry: There have been a couple of instances this year where a bus driver has asked permission to enter the building from the back to use a bathroom. Frank was able to get clarification on this situation. If they have a badge, they are welcome to use the bathroom (you don't have to stay with them), but if they do not have a badge to show you, they may NOT enter the building. No badge. No entry.
Library Linx Program: The Deschutes Public Library has many building projects underway as a result of the bond that passed in November. An impact of these building projects is the temporary closure of branch libraries throughout Deschutes County during the remodels and new construction process. This impacts access to material collections and, unfortunately, also impacts the Library Linx program. The program will be unable to provide delivery services to schools from Sept 2022 to December 2025.
SIW: This is a "C" week for Wednesday specials. Our SIW this week is "school discretion." Please plan on leaving 90 minutes early on this day if you will be at Scoop on Schools on 9/29.
Monday Staff Meeting Agenda: The meeting will start at 2:30 in the media center. Nurse Anita will be leading our yearly required first aid training for AED, EpiPens, etc…
Focus on Excellence and Equity:
TLC Update: Here is a link to the 9/14 TLC Update.
COVID & Safety Related Information:
EME Safety Concern Form: Link here. You can use this form to report any safety concerns – big or small. Please use this form or talk directly with Frank or Kelle.
To Do:
Bias Incident Lessons for K-5: Thank you for making the teaching of the district bias lessons a priority in classrooms this week. Please follow this link and let me know what days and times you will be teaching them, as Frank and I would like to drop into classrooms to see the lessons in action and possibly participate. Thanks!
Parent Volunteers: Before a volunteer can begin, you will need to get official confirmation from Cindy or Chris that the parent has passed the background check. Once they say yes, you will need to add them to this weekly google document letting us know who to expect each day.
UKG: Please keep up to date with the short UKG weekly trainings and tasks. This week's tasks were to log in to UKG for the first time, create a bookmark for it, and add the app to your mobile device (see the email I sent on 9/24 about UKG). This applies to ALL BLS employees. Please reach out for support as needed.
Update Master Schedule Round 2: Thank you for working on updating your schedules in the master schedule document last week. Almost all classrooms have some edits that need to be made. First, each class MUST show 15 minutes of PE minutes/ movement break in their schedule. Please turn those rectangles turquoise in the document so that it is easily identifiable (see me for help if needed). Few classrooms currently have these 15 minutes daily identified in their schedule. Second, please also make it clear in the schedule when you teach Number Corner. Currently, some schedules have it blended with their math time. I would like to know the exact block of time I can see it in your classroom. Please have this completed by Wednesday, 9/28, as Frank and I need to upload our EME schedule to a district folder this week. Thank you!
Important Dates:
All Week: Bias lessons taught in all classrooms this week
Monday: Staff meeting
Wednesday: SIW= Go home!!
Thursday: Scoop on Schools in the evening
Friday: All School Assembly