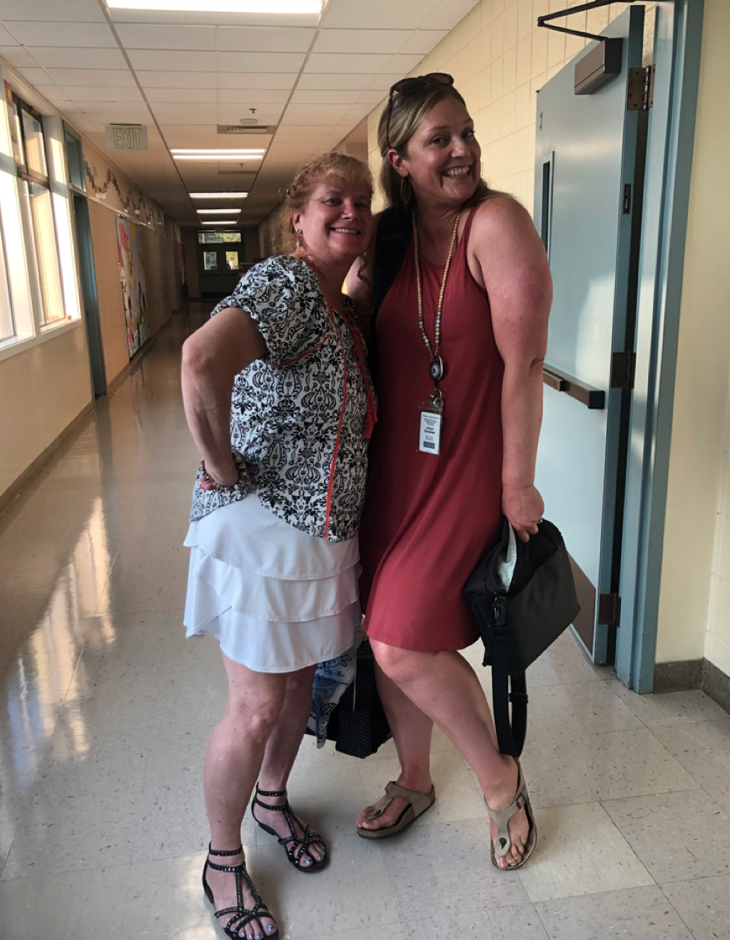 This and That:
Bias Incident Lessons for K-5: All BLS schools have been asked to teach specific bias incidents lessons by September 30th for all grades K-12. This is important learning, but the turnaround is going to be tight (I apologize for that). Here is the plan for EME:
•9/16: Kelle shares the digital version of the lessons, so teachers can take a look.
      K-3 Lessons
      3-6 Lessons
•9/19: Staff meeting: Kelle talk a little more about the lessons.
•9/20: Office will send a family letter via email
•9/21: SIW: Optional drop-in with LEAD coaches for lesson support/ questions
•Week of 9/26-30: Lessons taught in ALL classrooms (you will probably want to plan on two 30-minute sessions
Scoop on Schools: "Scoop on Schools" will be on Thursday, 9/29. Please plan to be at the school from 5:15-6:45. To compensate for your time, please plan on leaving 1.5 hours early on 9/28. Below is the schedule. Liv sent a Powerpoint outline that you can complete and use to be sure to cover the most important topics. While Scoop on Schools content is not really designed for the kids, child care is a barrier for many of our families, so we have made it an event that kids can attend. With that said, I don't suggest you market it to your families as a family event, but we have the ice cream at the end to make it a little fun for the families that have to bring their kiddos.
5:15 – doors open
5:30 – first presentation
6:00 – Passing time
6:05 – presentation 2
6:35 – no more presentations
7:00 – Doors close
Classroom 180 Book Study (From Jennifer Hauth): Join fellow educators in this supported book study to learn the 5 domains and supporting indicators of the Classroom 180 Framework. Learn how you can create a more trauma-informed classroom to meet the needs of our students. Book study in collaboration with the Bend-LaPine student success and Culture of Care coaches. Join virtually: 9/22 4:30-6:30 & 11/17 4:30-6:30. Optional: 1 OSU Credit: Coursework completed on your own via Canvas with optional Office Hours. **Note from Kelle – I recommend this book/ book study for everyone, but especially for those of you who are deeply feeling challenged by working with students with trauma.**
Hot Lunch Line: Teachers – I will be working with the cafeteria on Monday to have teachers start taking the lead at the computer during lunchtime. Plan on taking the seat when your first student gets to the computer and there will be an adult there to support you for your first few days.
Care Solace: We will let you know as more come on board. Below is a short blurb from the TLC Update about Care Solace. There are also live links in the TLC newsletter with more information. Mary Dean is currently our only trained Care Solace staff member.
BLS has partnered with Care Solace to help serve our students, families and staff members. Care Solace secures mental health and substance abuse appointments in a fast time frame, care companions speak 200+ languages, match clients to culturally and gender appropriate care, and are available either anonymously via a weblink or through a warm handoff by school staff.
SIW: This is a "B" week for Wednesday specials. Our SIW this week is "teacher prep time." There will be optional drop-in support in the media center for the bias lessons that all classroom teachers will be teaching next week.
Monday Staff Meeting Agenda: The meeting will start at 2:30 sharp in the media center. We will be talking about bias incident reporting and the bias incident lessons for students.
Focus on Excellence and Equity:
TLC Update: Here is a link to the 9/14 TLC Update, which is FULL of helpful information and resources. Make sure you take the time to read through it and follow the links. Some items of note: teams to join, math resources, Dreambox updates, Really Great Reading (RGR) support, HD Word pdfs, Reading Playgrounds information, information about CareSolace, PE minutes support, and much more!!!
COVID & Safety Related Information:
EME Safety Concern Form: Link here. You can use this form to report any safety concerns – big or small. Please use this form or talk directly with Frank or Kelle.
To Do:
Seating Arrangements in Cafeteria: Thank you for having your seating arrangements ready to go on Monday 9/19.
Update Master Schedule: Please go to the master schedule and add your planned schedule to the two green tabs at that the bottom of the document (TO EDIT MTThF and TO EDIT WEDNESDAY). Ensure that your schedule shows: foundational skills block, Harmony/ SEL block (most have it from 7:45-8:00), Number Corner, and 15 minutes per day of PE minutes. I'm finding these scheduled blocks missing on several of the schedules. Please have this completed by Thursday 9/22.
Important Dates:
Monday: ELD groups start, Staff meeting
Wednesday:  SIW= Teacher Prep, Staff Happy Hour
Thursday: Advantage Dental at EME, Lock Down Drill,
Friday: Advantage Dental at EME