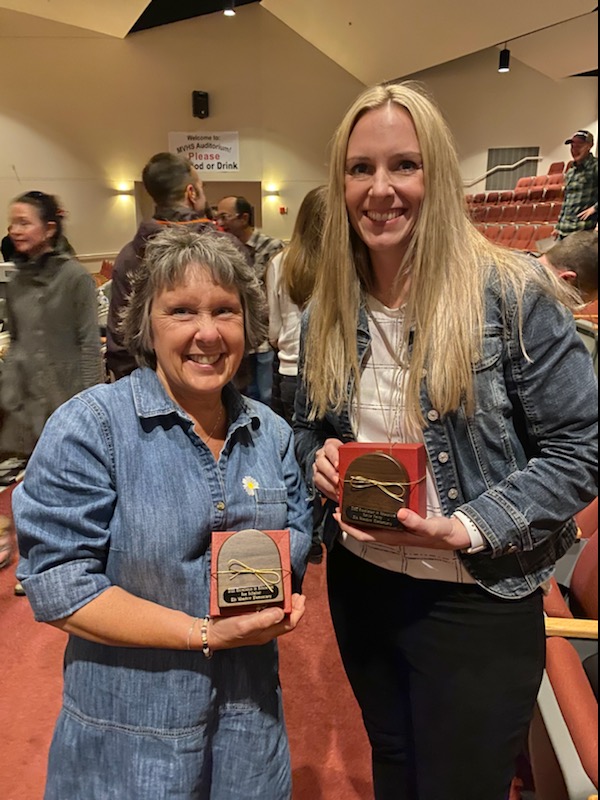 This and That:
Staffing: Starting next fall, nurses Anita Garland and Ann Hollenberg will be switching locations – Anita will be coming from Pacific Crest and Ann will be joining their team. Thank you, Ann, for your service to our Elk Meadow community!
Health Scope and Sequence: Jennifer Hauth needs 2 elementary teachers to be part of the new health scope and sequence training in June. Please let me know ASAP if you are interested in participating. Here is the registration link for more information.
SIW Agenda: SIW this week is "school discretion," so it will be team time.
Focus on Excellence and Equity:
TLC Update: Here is a link to the latest TLC Update. A couple items of note: what to do with Wonders materials; end-of-the-year info for Seesaw & Google Classroom
Foundational Skills Adoption Implementation: A few things to keep in mind about the adoption and implementation of Really Great Reading:
It is created and based on the most current Science of Reading research
Instructional practices and teacher knowledge are critical to student success regarding foundational skills; professional learning and collaboration will be key.  
 We need to make some shifts in our instructional practices based on the latest science on how children learn to read.  It is important to keep in mind the following instructional shifts:

Phonics skills need to be taught both in isolation and in context.  Word-level fluency is practiced in a decodable text to increase fluency.  
A shift from teaching memorization of high-frequency words to teaching what is regular and irregular about each word, supporting orthographic mapping.
Teach grade-level phonics/morphology skills while meeting students where they are on the scope and sequence
Advanced phonological awareness instruction is critical in K-1 and in 2-5.  
Spelling is not taught as a memorization exercise but as word study along with dictation. 
YouthTruth Staff Data 2022:
Below are the percent positive responses for two of the five themes measured by the YouthTruth Staff Survey in January 2022.
School Safety: 68% of staff surveyed at Elk Meadow Elementary School responded positively to questions relating to school safety. Below are some representative comments from staff. Note: there weren't a lot of comments in this area.
•My work with students in trauma has been very personally fulfilling.
•All staff are working so hard, but the behavior of some students and the management of some students make me feel unsafe.
Diversity, Equity, and Inclusion: For some reason, YouthTruth does not have the same measurement and graph for this area. However, Elk Meadow staff rated this area an average of 4.05 (out of 5). Below are some representative comments from staff. Note: there weren't a lot of comments in this area.
•I would like to see some more PD around equity and inclusion that is provided to the entire school.
•I put a lot of neither disagree or agree and disagree for questions regarding inclusion and respect around diversity. I often feel that the staff at our school is a bit close-minded, especially around changing up our policies to make them more equitable. I often only see mainstream religious holidays being talked about or celebrated and very little openness to changing that. I also feel that the overall staff often seems stuck in their ways, and it feels that a lot of people don't want to take the time to have important conversations about the long-term goals of our school. It sort of feels like a lot of people and some teams are on little islands, and there is not much that is aligned from grade level to grade level. Especially when it comes to teaching culturally relevant material.
COVID/ Safety Related Information:
EME COVID Anonymous Safety Concern Form: Link here.
To Do:
Parent Volunteers: Before a volunteer can begin, you will need to get official confirmation from Cindy or Chris that the parent has passed the background check. Once they say yes, you will need to add them to this weekly google document letting us know who to expect each day.
Evaluations & End of the year Meetings:
Classified Staff- Please make sure you have reserved time with Frank for this week and have completed all of the directions he sent to you.
Certified Staff- Please make sure you have signed up for a time and have followed the directions provided by email last week.
Important Dates:
SIW Schedule for the year
All Week: State Testing: Grade 4- 8:00-9:15; Harrelson, Kandra, Korman, McLarty- 8:30-9:30; grade 5- 9:00-10:00; Holmberg/ Sieh- 10:10-11:10 (If your listed testing time is not correct, please let the office know so that we can make it right on our master calendar.)
Monday: DIBELS make-up (no reading groups)
Tuesday: ICCL Meeting
Wednesday:  SIW: Team Time; QPS/ IPS- you know if this applies to you
Friday: Last day to check out books
Monday: 5/30 Memorial Day
June 17: Last Day of School!