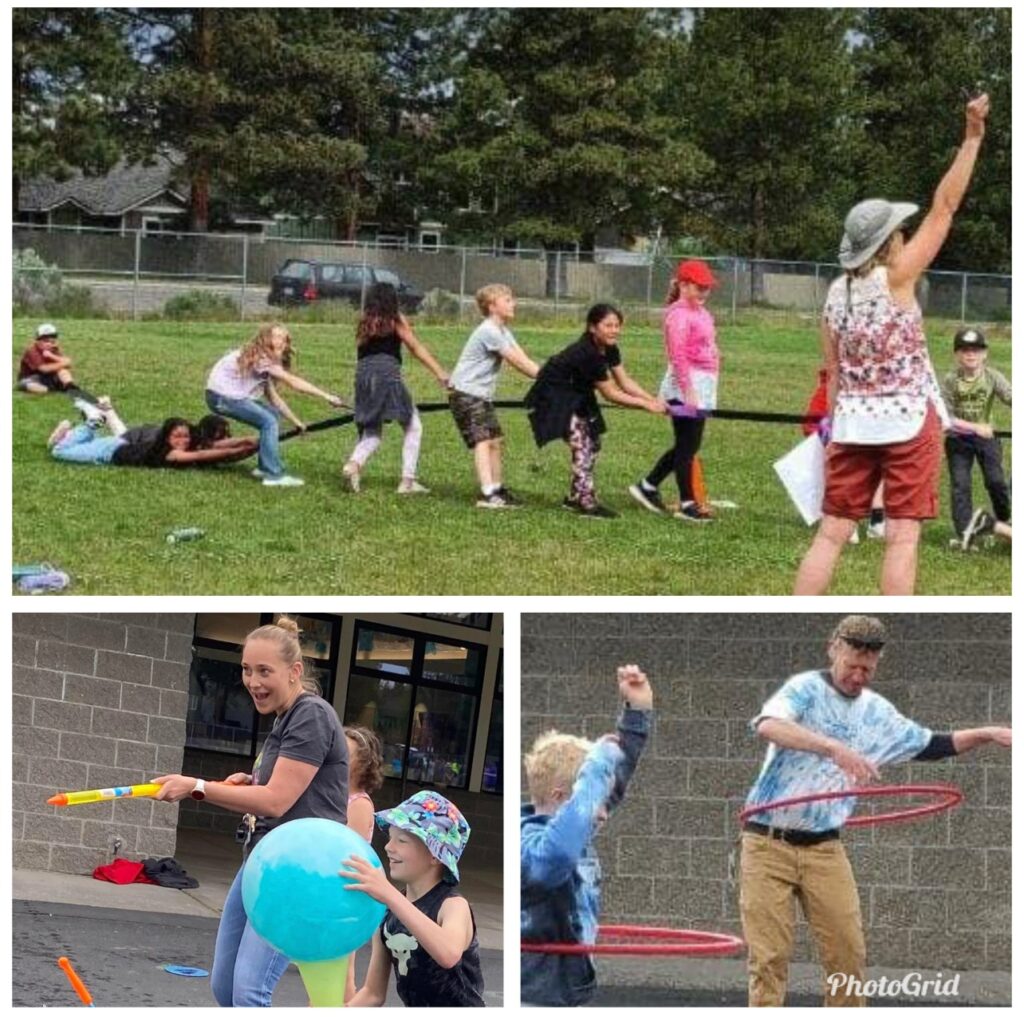 This and That:
Staffing: We will be done with the screening interviews for the Title 1 Specialist position on Monday and hope to hold the final interviews next week as well. We will likely be interviewing for our open K and open grade 2 positions late next week or early the following week.
Elk Meadow Spirit Days: There's something fun happening every day until the end! Here's a link to the events.
Grade 5 Parade: Our grade 5 parade will be on Wednesday this year instead of on the last day of school. We will start calling grade levels over the intercom at 8:00 to make a large circle on the blacktop on the A/B playground. At approximately 8:15, our 5th graders will parade around the circle while we all cheer for them.
Wave to Busses: An Elk Meadow tradition is to wave to our bussers on the last day of school as they leave. So, once walkers and bussers have all been called, meet in the back of the building to help wave goodbye to our students.
End-of-Year Translation/Interpretation (From Kinsey): This Monday, the 13th, is the last day before the ESD shifts into its summer mode, and requests will be significantly more expensive and harder to fill after that point. Please submit any requests for translation/interpretation to Linguist Link ASAP.
Translation/ Interpretation (From Kinsey): Remember, liaisons, specialists, and bilingual staff are not currently qualified for translation/interpretation, so plan ahead and use Linguist Link. If you have a bilingual staff member you would like to have available for this work in the future, make sure they have signed up to start the process.
Focus on Excellence and Equity:
TLC Update: Here is a link to the latest TLC Update. Some items of note: report card information and some information about Harmony training this summer.
COVID & Safety Related Information:
EME COVID Anonymous Safety Concern Form: Link here.
District Safety Protocols Reminders: Thank you, everyone, for attending our last-minute meeting on Thursday afternoon. We know you are doing all you can to keep our kids safe and to provide our families with the peace of mind that their kids are in good hands when they are at school. Thank you for all your efforts, and thank you for keeping safety as our number one priority. If you ever have any questions about a procedure or a practice, please don't hesitate to ask.
To Do:
Last week of school schedule: Be sure to communicate to your families that Wednesday, 6/15, is not an early release day and will go a full day (until 2:10). Thursday, 6/16, the last day of school for students, is an early release day, and students will be out at 12:40. The office will be communicating this information as well, but it cannot be over-communicated.
End-of-the-Year Checklist: After our staff meeting on Thursday, and once your end-of-the-year checklist is complete, initialed by the correct staff members, and turned in to Chris, you are free for the summer! Please do not ask staff to initial your check-out forms between the time the students leave and the staff meeting. After the staff meeting, staff members whose contractual last day is 6/16 (most of our educational assistants) will have priority for signatures before staff with a later contractual last day.
Watch List: Please follow this link to the EBISS folder, choose your grade level, and add any students to the "Watch List" tab that you feel might have exceptional needs in later grades. See Kelle if you have any questions.
Class Lists for 2022-2023: Please take one last look at class lists and ensure that they look balanced as we head into summer.
Parent Volunteers: Before a volunteer can begin, you will need to get official confirmation from Cindy or Chris that the parent has passed the background check. Once they say yes, you will need to add them to this weekly google document letting us know who to expect each day.
Important Dates:
Monday: Grade 5 Party, Incoming kindergarten assessments in the media center, PBIS Meeting
Tuesday: Incoming kindergarten assessments in the media center,
Wednesday: Parade for grade 5, Dismissal at 2:10, Parent celebration for grade 5
Thursday: Whole school celebration (see email from Jessica),12:40 dismissal time, Last day for students, wave to busses, staff meeting after the students leave (Pizza Mondo will be served!!)