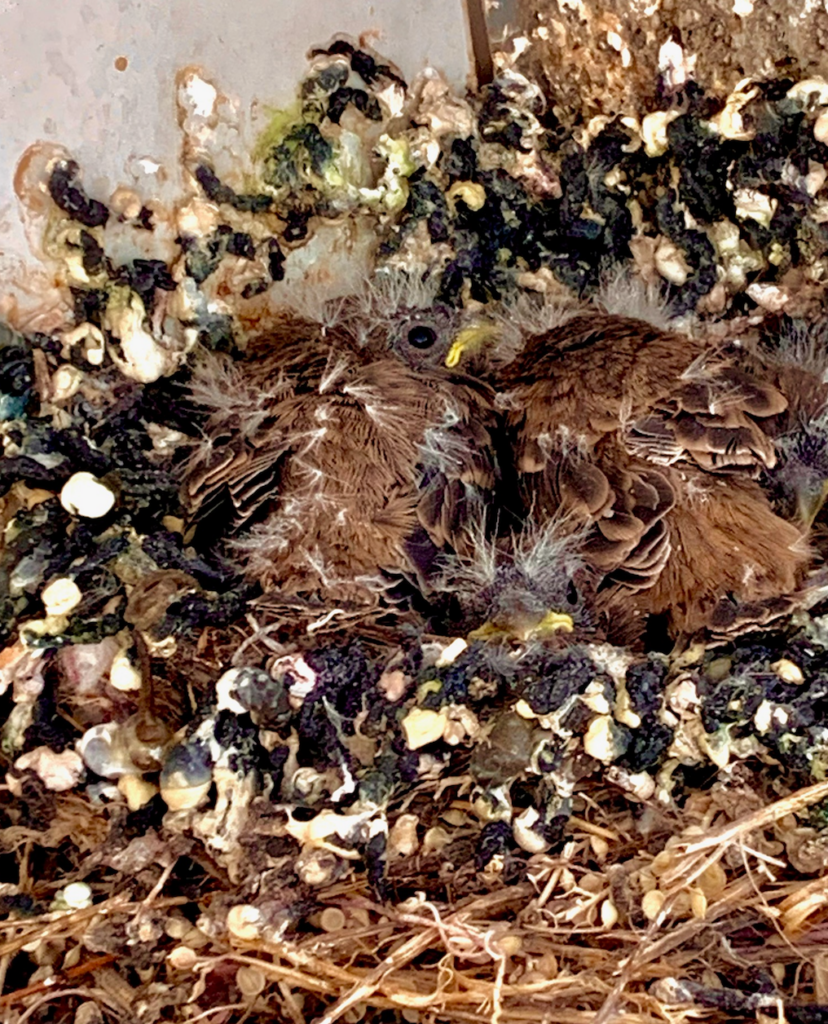 This and That:
SchooI Security: I want to lead off this week's blog with another reminder about school security. Please see that you are following the below TIGHT guidelines. Nothing is new, but it's a good reminder if you have loosened up through COVID.
Point of entry supervision at morning drop off (adult posted at gates at bus entry, walker entry, etc.). If students are entering through a door or gate there should be a staff member there.
Lock gates immediately when you walk away from morning entry and keep the perimeter secured all day. Do not wait for the building engineer to make his or her rounds to lock the gates.
Doors must be locked and not propped open (you may have 1 door unlocked at recess for restroom access–the door should be visible to supervision and immediately locked after recess).
If your school has classroom doors that open to the parking lot or some other area outside the perimeter fencing, these doors need to be locked at all times, and at no time should they be propped open.
After the bell rings in the morning, the entrance to the building should be through the secure front entrance.
Use Raptor for all guests and visitors and staff without ID. That means no adults in the perimeter without a Raptor ID and visitor/volunteer purpose to be there.
Staff must wear IDs, recess vests, and carry your keys (having your phone is a good idea as well) during supervision.
Staffing: I am super sad to share that Cindy Beck will be resigning at the end of this school year. What a better place Elk Meadow has been with Cindy supporting our school. You will be VERY missed by our entire community, Cindy.
Elk Meadow Spirit Days: There's something fun happening every day until the end! Here's a link to the events.
iPad Check-in: Classroom teachers- Please make sure you read the email from Frank on Friday about iPad check-in starting this Wednesday.
Calling All Bilingual Staff: Please take a moment to complete this quick survey.
Classified Staff: Julie Walker is looking for a couple of educational assistants that might want to support the BLS STEAM camp at the Innovative Teaching and Learning Conference on August 24th and 25th. This camp is for our educators' school-age children. Please reach out to Julie Walker if you are interested in this opportunity.
SIW Agenda: SIW this week is "teacher prep."
****Staff meeting?: I am planning to have an ICCL meeting (instead of a staff meeting) this Tuesday so we can continue the momentum/ discussions about PE minutes.
Focus on Excellence and Equity:
TLC Update: Here is a link to the latest TLC Update.
Diversity, Equity, and Inclusion (DEI) Newsletter: As Frank and I have been debriefing the school year with staff, several of you have identified DEI topics as a continued area for learning and growth for yourselves. Follow this link for some great opportunities.
FAN Supports During the Summer: The school FAN offices are closed in the summer but advocate Perla Ruiz will be providing coverage for our families. All the FAN Advocates will have Perla's contact information on their voicemail and auto email replies. Advocates refer any families of concern to Perla in June so she can connect and provide support over the summer. Perla does not have access to funds, but she will work with families on resources and referrals for food, clothing, dental, vision, medical/OHP, utilities, and housing support needs. Perla's contact information: per[email protected], phone 541-355-5683 and text 408-758-0472
Summer School Staff Still Needed: With the bulk of the positions filled, we are still seeking EA support across all levels (Jump Start, Spark, Base Camp, and SPED/ESY). In addition, we would like to add a few more teachers to the middle school Spark program, specifically at HDMS. To apply, find "Careers in BLP Schools" and under "Internal Applicants" you can find open positions for summer employment. The support for students is rewarding and stipends are substantial! For more information, please contact Kevin Milner.
COVID/ Safety Related Information:
EME COVID Anonymous Safety Concern Form: Link here.
To Do:
Last week of school schedule: Be sure to communicate to your families that Wednesday, 6/15 is not an early release day and will go a full day (until 2:10). Thursday, 6/16, the last day of school for students, is an early release day and students will be out at 12:40. The office will be communicating this information as well, but it cannot be over-communicated.
End of the Year Checklist: The end of the year checklist will be ready and in your boxes no later than Tuesday.
Watch List: Please follow this link to the EBISS folder, choose your grade level, and add any students to the "Watch List" tab that you feel might have exceptional needs in later grades. See Kelle if you have any questions.
Class Lists for 2022-2023: Receiving teams – please take a look at the first draft of our class lists for 2022-2023 with an eye for class balance and other issues. Please let me know if you have any questions.
KIds Inc. Reminder (from Skip): Staff who are interested in signing up for Kids inc need to sign-up by June 7th on the BPRD site AND also complete our internal survey. Bend Park and Rec need to know who our staff members are so they can try to accommodate them.
Parent Volunteers: Before a volunteer can begin, you will need to get official confirmation from Cindy or Chris that the parent has passed the background check. Once they say yes, you will need to add them to this weekly google document letting us know who to expect each day.
Important Dates:
SIW Schedule for the year
Monday: Grade 1 hearing screenings, State testing in library 8:00-10:00
Tuesday: Grade 1 hearing screenings, June Fire Drill AM, LET'S CELEBRATE DEBBI!!!,
Wednesday:  Grade 4 hearing screenings, SIW: Team Time, Kindergarten family celebration, iPad check-in begins
Thursday: Grade 4 hearing screenings, Music Talent Day, PBIS Committee Meeting
Friday: Field Day
June 17: Last Day of School!