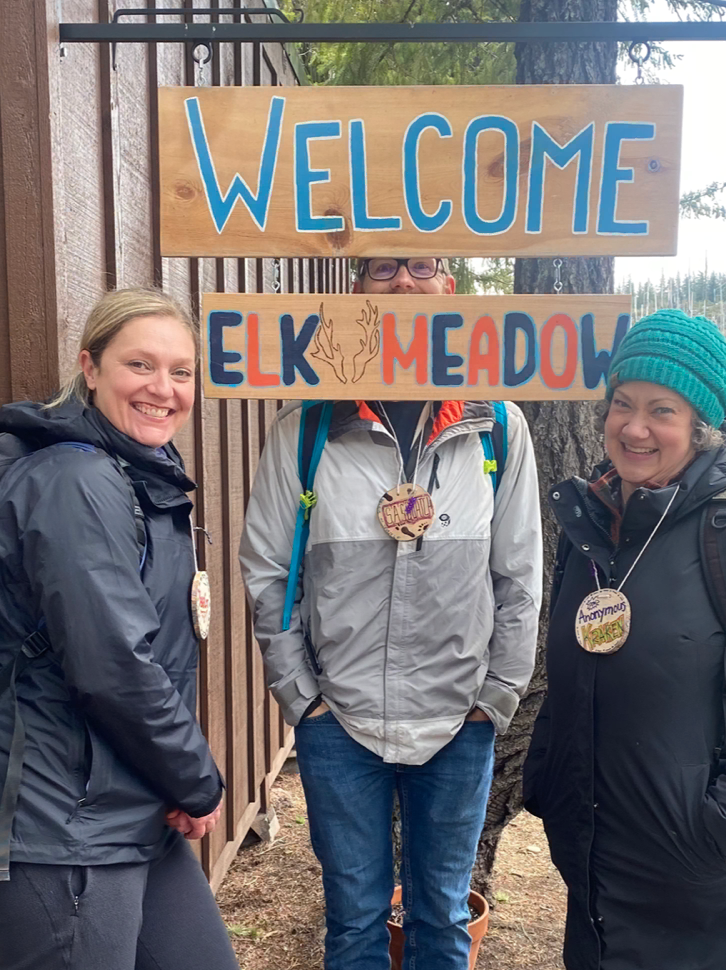 This and That:
Staff Appreciation: If ever there was a year that educators need to be appreciated, it is THIS ONE! Each day this week, there will be small surprises for staff. Come by the staff lounge on Monday 5/2 after 10:00 for a gift to kick off the week. On Tuesday morning, there will be some coffee and donuts provided by our PTO.
Staffing: Unfortunately, because no school in BLS can start hiring certified positions until all contract-status certified staff has a spot in the district, we had to give Tara some options for other schools/ positions. I am still optimistic that we will likely have some openings as the dominoes continue to fall throughout the spring/ summer, but for now, we had to make sure that Tara is plugged in. A location/ grade has not been finalized yet but should be by the end of this week.
Art in the Meadow (From EME Art Committee): Starts May 5th and runs till May 8th – plan to have your art up and ready for viewing by the end of the day on May 4th. Art will be hung in classroom windows, facing out, so families can walk the grounds and visit all the classrooms. Gates will be open till dark for families to access windows. Gates will be opened on weekends and closed by dark for additional viewing opportunities.

Please cover your classroom windows first, then wing windows, then hallways, and front windows. Consider relocating already hanging art in wings or hallways to a window so more can enjoy it.

Ways to hang art: Sticky tack (easiest), mounted on black paper and hung, hung in vertical strips on ribbon, hung from a string.
Other ideas for display: Consider a first name label for art, consider a classroom label so parents know it is your classroom, consider a quote from each kid artist, consider lighting, color, variety, and layout. Consider mounting any art on white paper – might show up better
Need help hanging? – Just ask – happy to help!!

Monitor the "fill up" of wing and hallway windows, and if you have time, consider creating another piece so more space can be filled. Reach out with questions and THANK YOU,
Summer School: A big thank you to everyone who helped get our summer school slots filled by the deadline of 5/1. We are only waiting for a reply to one outstanding invite! Cindy deserves a HUGE THANK YOU for all the extra calls she made to support everyone and for the scramble to get all of our summer school students registered – we wouldn't have made the deadline without you!
Substitutes: I want to make sure everyone understands we are, once again, experiencing a substitute shortage. The district has been deploying Ed Center staff every day to try to support us but has been far from able to keep up. It's worse than when we returned from winter break. It is critical that you request a sub as soon as you know you might be out. Last-minute requests (even the day before) are frequently not getting filled. This means that we have to pull staff from reading groups, ELL groups, behavior support, etc., to fill the hole, which impacts our entire school. Thank you for doing your best to avoid last-minute absences.
Stipend for Bilingual Staff: Are you bilingual? Interested in earning a stipend to support occasional communication with our multilingual families? To learn more about this new opportunity for bilingual employees in Bend-La Pine Schools, see our CAFE Program overview. To indicate your interest and to be contacted regarding a chance to ask questions and complete the next steps, please complete the interest form (see item #6 of the overview).
Staff Meeting Agenda: Lead Cohort, 504
SIW Agenda: SIW this week is "teacher prep."
Focus on Excellence and Equity:
TLC Update: Here is a link to the latest TLC Update.
Autism Acceptance Month (From Sean and Kinsey): Although Autism Acceptance Month is coming to a close, we thought it valuable to educate ourselves regarding our autistic community, as part of our efforts to increase inclusion and belonging. Did you know:
There are currently over 200 autistic students* in Bend-La Pine Schools.
Over 30 BLS employees identify as disabled and/or neurodivergent (not autistic specifically, but the closest data we currently have).
The suicide rate is 40% higher for autistic compared to neurotypical people.
Here are some learning resources for you (if you don't have much time, the two videos are your best bet). ***Note from Kelle: Please take time to watch at least one of the videos – they are fantastic!***
*(Wondering why we didn't say 'students with autism'? Check out this discussion of identity- vs. person-first language.)
Thank you for taking the time to reflect on the experiences of our autistic students, and how your leadership is key in promoting inclusion, belonging, and equity for our students with disabilities.
YouthTruth Staff Data 2022:
Below are the percent positive responses for the five themes measured by the YouthTruth Staff Survey in January 2022. Over the next few weeks, I will share some representative comments for each of these areas:
COVID/ Safety Related Information:
EME COVID Anonymous Safety Concern Form: Link here.
To Do:
Art in the Meadow: Art in the Meadow begins this Thursday, May 5! It's time to cover our windows with art! Here is a flyer you can share with families. See Chris for sticky tack. Reach out to our Art Committee for help.
Parent Volunteers: Before a volunteer can begin, you will need to get official confirmation from Cindy or Chris that the parent has passed the background check. Once they say yes, you will need to add them to this weekly google document letting us know who to expect each day.
Important Dates:
STAFF APPRECIATION WEEK!!!!!
SIW Schedule for the year
All Week: Grade 5 state testing 9:00-10:00, Korman/ McLarty state testing 8:00-9:30
Tuesday: Staff meeting
Wednesday:  Star Wars Day, SIW: Teacher Prep
Thursday: Grade 2 EBISS, Art in the Meadow begins