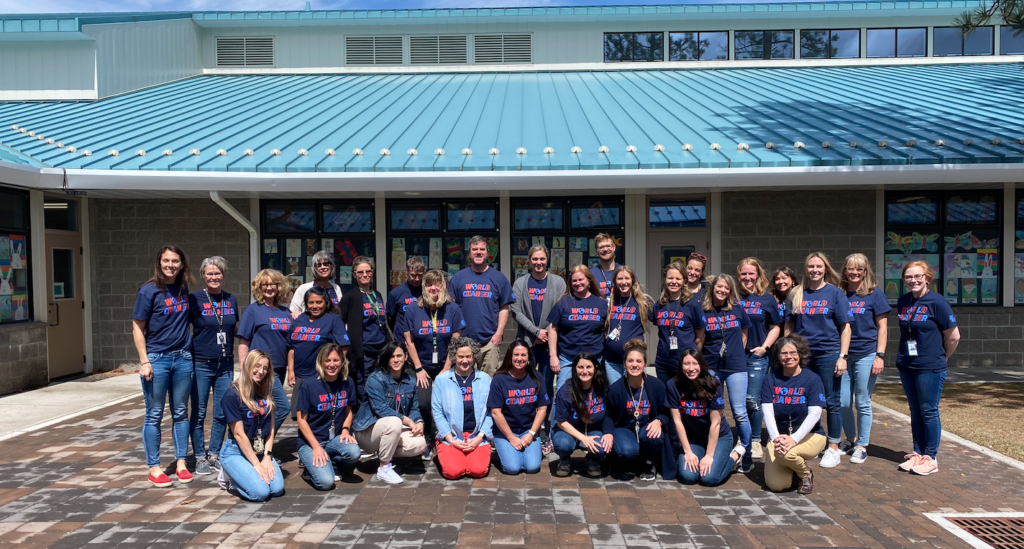 This and That:
Staffing: I hope many of you met summer Smith, our new night custodian, this past week. Please give her a warm welcome. Also, I am hoping to complete our media manager interviews this week.
COVID and other Bugs: There are LOTS of viruses going around right now including more COVID than we've seen since well before spring break. Please wash hands often and take good care of yourselves.
Nutrition Services for 2022-2023: The Federal Grants that provided universal breakfast and lunch are ending. Next year, families that would like to access breakfast and/or lunch at Elk Meadow will either have to pay or apply for free/ reduced lunch (the level to qualify will be much easier for families). We will be communicating this information through our front office and through the district A LOT between now and the end of the school year, but please feel free to also share it since we don't want families to be caught off guard next year. This means that breakfast will likely NOT be served in the classroom next school year.
Lunch Location for 2022-2023: Please follow this link to complete this very short survey about your preferences for lunch location next school year.
Field Day: It looks like most people would like a traditional field day this year.  Melissa is working on the details and will share more soon, but for now, mark your calendars for Friday, June 10th. 
Work Schedule for 2022-2023: Here is a copy of the work schedule for 2022-2023.
Art in the Meadow: Thank you for getting our windows covered in art! I hope many of our families enjoyed the art this weekend (despite the weather!)
SIW Agenda: SIW this week is "school discretion," so it will be team time.
Focus on Excellence and Equity:
TLC Update: Here is a link to the latest TLC Update. A couple items of note: summer learning options for teachers and students – there's an excellent summer opportunity for current grade 5 students to get ready for middle school.
YouthTruth Staff Data 2022:
Below are the percent positive responses for two of the five themes measured by the YouthTruth Staff Survey in January 2022.
Engagement: 78% of staff surveyed at Elk Meadow Elementary School responded positively to questions relating to staff engagement. Below are some representative comments from staff:
•I feel a lot of pride in what I do as a teacher. I feel that Elk Meadow provides me with the autonomy to create an environment that is welcoming to all students. I am able to be myself and have my own teaching style which leads me to feelings of personal accomplishment at the end of the day. I really enjoy working in a Title 1 School that has some diversity (relative to other schools in the district). My team works very well together and we stretch ourselves to try and be the best we can be with what we know and are given.
•I love the work I do and it's clear that fellow staff members share the passion for kids, teaching, and learning here.
•My work with students in trauma has been very personally fulfilling.
•The school has a positive, encouraging vibe to it. It seems to be accepting of individualism and encourages one to use his/her personal strengths.
•Everyone is working very hard to keep our school positive and keep learning going during these very difficult, stressful times.
Relationships: 87% of staff surveyed at Elk Meadow Elementary School responded positively to questions relating to relationships. Below are some representative comments from staff:
•I thrive on the personal connection I have at school with staff and students. I feel this connection helps me relate to students and make a positive difference in their lives and in their learning.
•I love my school!!  I have a solid circle of teachers and administrators that work tirelessly to make sure our kiddos, our staff, and families are well cared for – to the best of our abilities.  I value that our staff has a leadership that strives to be better each year AND recognizes the strains of the job.  Our staff does not work in isolation – it is impossible to do that with our kids.  The team approach (all together for the great good) is the only way we can make positive changes for kids and move them along.  
•Respect is an important part of feeling at home and welcome in your work environment. I feel respect by those around me, I feel my voice is heard, and I feel supported by those I work with.
COVID/ Safety Related Information:
EME COVID Anonymous Safety Concern Form: Link here.
To Do:
Parent Volunteers: Before a volunteer can begin, you will need to get official confirmation from Cindy or Chris that the parent has passed the background check. Once they say yes, you will need to add them to this weekly google document letting us know who to expect each day.
Important Dates:
SIW Schedule for the year
All Week: State Testing: Korman/ McLarty- 8:00-9:30; Harrelson/ Kandra- 8:30-9:30; grade 5- 9:00-10:00; Holmberg/ Sieh- 10:10-11:10
Tuesday: ICCL meeting,
Wednesday:  SIW: Team Time; QPS/ IPS- you know if this applies to you
Thursday: Grade 1 EBISS
June 17: Last Day of School!